Lesley Vainikolo backs Warriors in regional clash
Last updated on .From the section Rugby League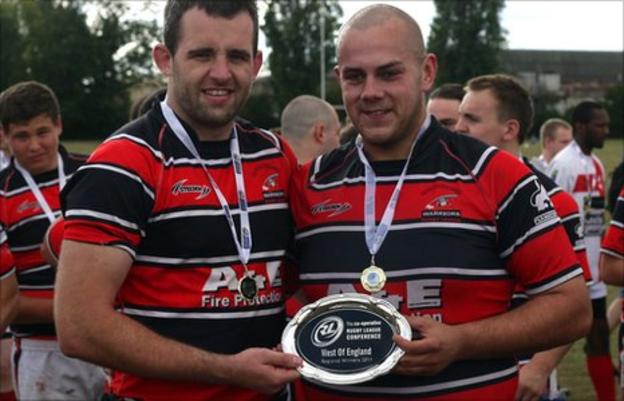 Gloucester wing Lesley Vainikolo has offered his support to the city's rising rugby league side, Gloucestershire Warriors.
Only a year after they were struggling to even field a team, the Warriors are edging closer to the final of the Co-operative Rugby League Conference regional competition.
Dual-code player Vainikolo, who visited the side ahead of their quarter-final clash with Somerset Vikings on Sunday told BBC Gloucestershire: "Steve [Lee, coach] is doing a great job, all I wanted to do was to be in the mix every now and again.
"Sometimes I go down there and give them tips but credit to all the guys, all the new players are coming through and they're doing really well.
"I give full credit to Steve and the coaching team for turning that team from last year to this year, from being bottom of the table to first.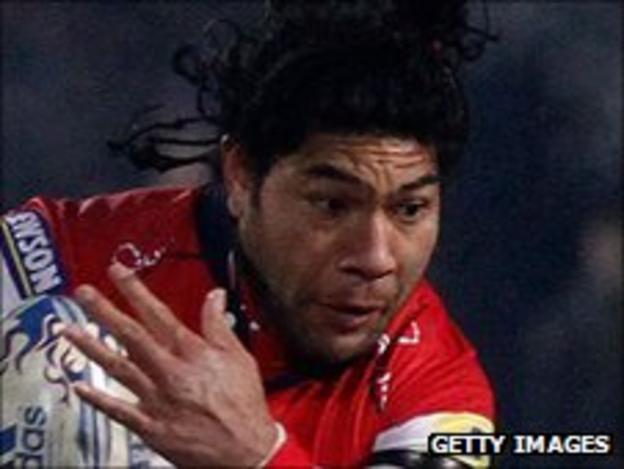 "Hopefully I'll try and get more involved next season."
While competing in the Midlands Division last season, the Warriors were sat bottom of the table and were sometimes unable to even find players to compete.
The club then took the decision to move into the West of England league for 2011 to ease travelling commitments.
The Warriors beat Swindon 68-10 last weekend to take the West of England title and are now looking to reach the National finals in September.
And Vainikolo was keen to offer the squad his advice before the clash: "They should treat it as another game and go out there and smash them.
"They need to enjoy it - that's the best thing a rugby league player can do.
"If you try to the best of your ability the result will take care of itself."