Maguire targets Wigan improvement after Warrington loss
Last updated on .From the section Rugby League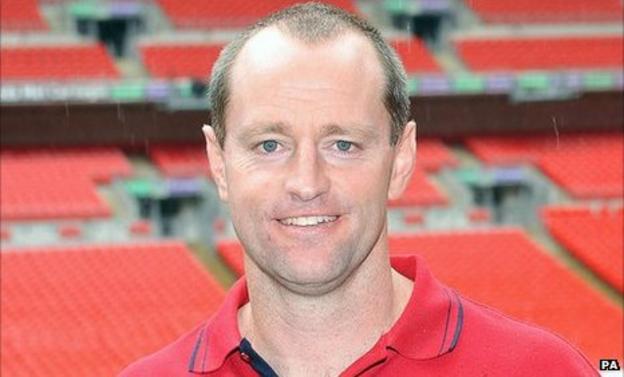 Wigan head coach Michael Maguire has warned his squad they must improve their performances as they approach the end-of-season play-offs.
"We've got to make sure we aim up now and improve from what we've shown today," he told BBC Radio Manchester.
"We've had some great confidence, a great ride down to Wembley, but we've probably come back to Earth now."
Maguire added: "There is still plenty in front of us, to finish first or second or whatever it may be.
"At the end of the day it's how we're going to be performing week-in week-out here on in."
After spending most of the season at the top of Super League, Wigan face Crusaders on Friday knowing even if they win it might not be enough to retain the League Leaders Shield.
If Warrington beat Hull on Friday they will take the title, and following the loss to the Wire, Maguire has hinted at changing the Warriors starting line-up.
"It's about performing and at the end of the day and there is a few performances that weren't good enough today, so we need to have a look at that," Maguire stated.
"Obviously there is a few people ready to go so come next Friday I'm not sure which way we'll go, but I'm sure we'll change from what we've shown today.
"It's obviously the business end now and teams are really putting there hands up so anyone in that top eight is going to be a challenge."