North Yorkshire Stallions reach first Grand Final
Last updated on .From the section Rugby League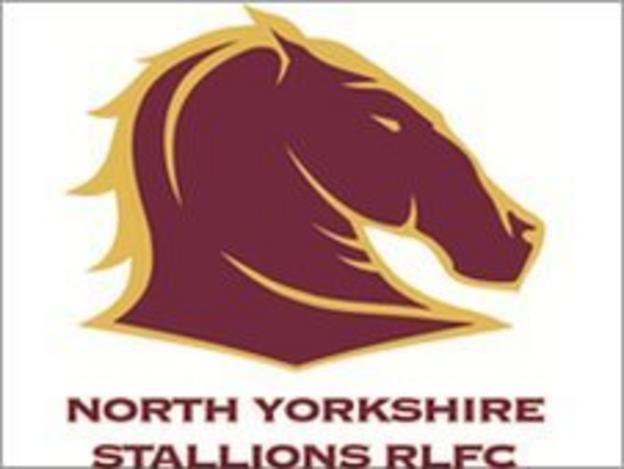 North Yorkshire Stallions have reached their first national cup final since the club formed in 2008.
They will meet London club Elmbridge Eagles in the Rugby League Conference Regional Grand Final after beating Bedford Tigers in the semi-final.
Spokesman Steve Worsnop told BBC Radio York: "We're absolutely delighted. We're pleased for the players because it's been a long road for them.
"We're really looking forward to the challenge now."
Since forming in 2008 the club has relocated three times and undergone a name change.
The team has also played back-to-back rugby for 19 months in an effort to develop the club and the players.
Worsnop added: "We've got a very small band of people who run the club.
"As anyone who runs an amateur sports club will appreciate, they put a tremendous amount of work in.
"To achieve this kind of position after all the hard work, particularly over the last 18 months, I think it's credit to the work they have put in."
The Grand Final is the highlight of the Conference's regional competition. Stallions beat minor premiers East Cumbria in the North East final to start their progression in the national stages.
Worsnop said: "We have to have confidence in our own ability.
"We actually lacked one or two of the regular players that had got us to the semi-final on Sunday and I think it's testament not only to the ability of the players we've got in the squad but the attitude that the guys that came in did a really good job for us.
"They'll be expected to do that again for us on Sunday.
"They've proved they can do it against a big physical side and it's up to them now to prove they can go out there and they can play a different style of game.
"Hopefully we'll come away with the result at the end."