Whitehaven board knew about David Seeds exit
Last updated on .From the section Rugby League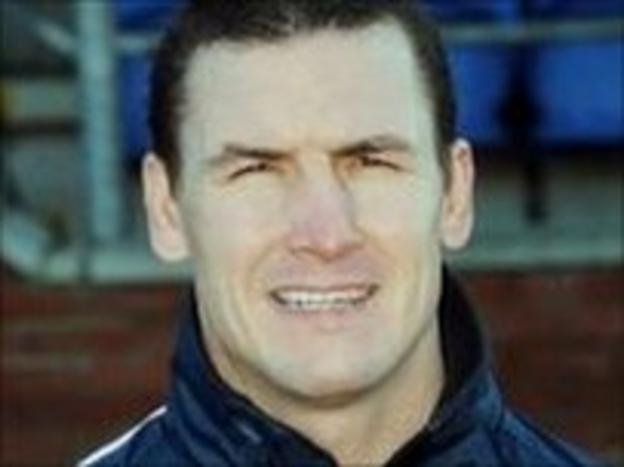 David Seeds says he told the Whitehaven board in July of his decision to stand down as head coach of the Championship One club at the end of the season.
Seeds, a former player and coach at the Recreation Ground, left his head coach post after the Marras play-off eliminator loss to Doncaster on Sunday.
"It was to give a heads up to the directors for them to plan for next season," Seeds told BBC Radio Cumbria.
"The decision wasn't off the back of the [play-off] defeat."
Seeds continued: "I've been at this club 18 years, given them 18 years of my life, and this year has been the most time spent [here].
"We took on a club that was on its knees, quickly had to get a team together, and spent a lot of time away from our families to get a team together."
Seeds, along with assistant coaches Gary Hewer and Les Ashe, has built a Haven side that would have finished the regular season campaign in second place, but for a nine-point deduction for off-the-field financial issues.
"I can't underestimate, I really am proud,"
"Back in October, Whitehaven didn't even have a coach, didn't have anything to be honest.
"In three or four weeks we had to get players signed up, we had players retire, leave the club.
"They were really dark days but I'm really proud of what we've achieved this season.
"I won't judge the team on this performance, I'll judge the team on what they've given us this season."