Whitehaven close to new ownership - chairman Dick Raaz
Last updated on .From the section Rugby League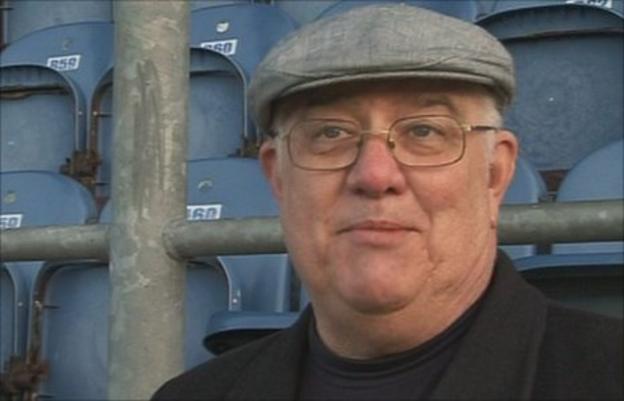 Whitehaven 2010 chairman Dick Raaz has revealed he is close to completing a deal that would transfer ownership of the club into Cumbrian hands.
Raaz, whose business interests could see him move back to his native United States, wants the club to retain roots with the local community.
"We're very close to moving the ownership to Cumbrians," Raaz told BBC Radio Cumbria.
"People want to know who, but we'll announce that when the deal is done."
The businessman, who owns nuclear industry company LLWR, continued: "The important thing is to get the Cumbrian ownership in place, get the club aligned to go forward with the new stadium."
The club was placed in Raaz's hands when the franchise was reinstated as Whitehaven 2010 following administration last season, and the former US Navy submariner is keen to remain involved in some capacity once a switch of ownership is complete.
"Even if I am in the United States, I will still be involved with the board," Raaz added.
"I'll be on the board, if invited, regardless; and I will be its' chairman, if invited, if I am still here in Cumbria, which is not certain."
Meanwhile the club have also opened the application process for the vacant head coach role at the Recreation Ground.
Former player David Seeds, who led the club to the Championship One play-offs this season, stepped down from the post after the 34-16 defeat by Doncaster earlier this month.