Crusaders' Championship bid rejected by RFL
Last updated on .From the section Rugby League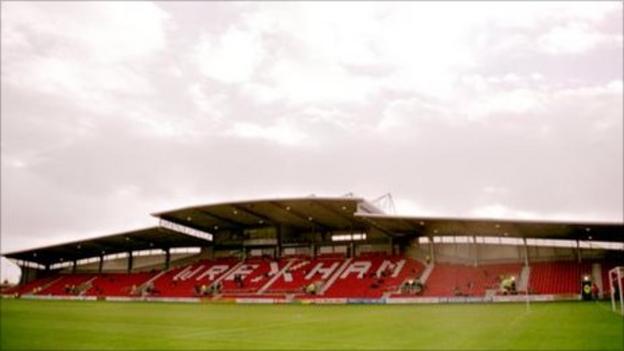 Crusaders' application to join the Championship has been rejected by the Rugby Football League.
But the Wrexham-based club are planning to re-form under new ownership following the demise of the old Super League club.
And they have been invited by the RFL board of directors to apply to join a 10-team Championship One.
Crusaders' fate means that York City Knights will now be reprieved from relegation to Championship One.
Crusaders withdrew their application for a Super League licence in July citing financial concerns.
They have been given 14 days to respond to the RFL board's offer to apply for membership of Championship One, at which point the offer will be withdrawn.
"We're obviously disappointed that we're not able to compete in the Championship for 2012," said Jamie Thomas from the Save The Cru group.
"We are however reviewing the application following today's announcement, discussing it with the fans at the earliest opportunity and coming back to the RFL at the beginning of next week."
The RFL confirmed that a second application from a Wrexham-based club, Glyndŵr Chargers, to play in Championship One had been withdrawn.
"The board were very clear that they would be delighted to see professional rugby league continue in Wrexham," said RFL chief executive Nigel Wood.
"However it recognised that the previous club has entered into liquidation, as a consequence of which its membership of the RFL has lapsed.
"It is therefore entirely appropriate that any new club enter the sport's playing structure at Championship One level.
"This is a fantastic opportunity for the Crusaders to build on the great strides made during the last three years in Super League and we believe a new start in Championship One is the key to that.
"The business plan submitted was extremely encouraging given the limited time the consortium had to prepare it.
"The RFL is happy to work with the consortium over the next two weeks to help establish the club in Championship One.
"The offer allows everyone involved with the consortium to realise their goal of retaining professional rugby league in North Wales."
Last season's coach Iestyn Harris, and the bulk of the players, left the club following their final Super League match, the 42-10 defeat at Wigan, on 9 September.