New coach Chris Thorman up for York City Knights challenge
Last updated on .From the section Rugby League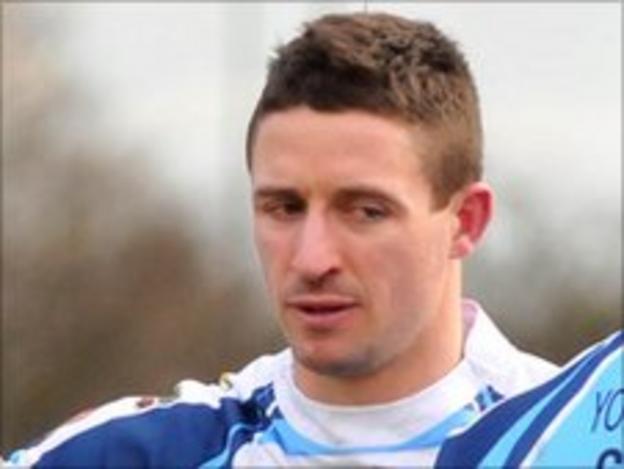 The new York City Knights coach Chris Thorman has said he is excited by the prospect of stepping up into the role.
Thorman told BBC Radio York: "I think I'm more than capable of doing the job. I'm very confident in my own ability.
"I'd just like to reiterate it's an exciting time for the club and it's an exciting time to be part of it. I'm really looking forward to it."
Thorman, who had been assistant coach since moving to the Knights in 2009, added: "It's obviously adding some responsibility but in terms of my schedule it's going to change somewhat with regard to doing more coaching and less community work.
"I have to say I'm very excited about it. It's an opportunity I've been given.
"I was grateful in the first place to York for offering me the first step on the ladder with assistant coach and now I'm even more grateful for them offering me a head coach position.
"We will be as professional as this club has ever been, if not more.
"We'll be well prepared and I'm certainly looking for a bigger influence from my senior players.
"I'm really looking for them to have a big impact and to be able to communicate with me on all aspects of the club and how we're going to go forward."
Thorman will continue to combine the position with a playing role.
He added: "I'd like to think that my traits as a player and the stuff that I do in training will rub off on players.
"I'd definitely like to lead by example but also I'm going to have to take a more hands on role and look after my own game.
"The boys are going to be in the gym as of Monday, four times a week. That's the priority right now. We're going to shape them into athletes. Anybody that isn't quite up to it will be found out."