Leeds Rhinos prop Kyle Amor joins Wakefield Wildcats
Last updated on .From the section Rugby League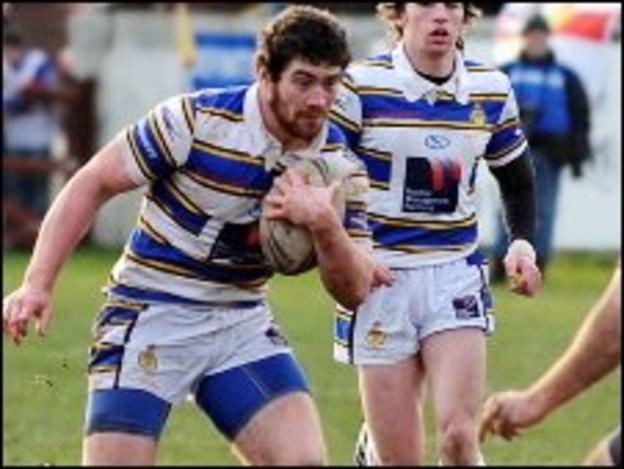 Leeds forward Kyle Amor has joined Wakefield on a three-year contract although the Rhinos have retained an option to re-sign the prop.
The 24-year-old had one year left on his Headingley deal and spent last season on loan at the Wildcats.
The Rhinos can take up the second and third year of the new contract if they give notice by next July.
"Kyle has developed immensely from his time at Wakefield this season," Rhinos coach Brian McDermott said.
"He now knows clearly where he is playing next season and he can concentrate on being the best he can be."
Rhinos chief executive Gary Hetherington said: "We bought Kyle from Whitehaven to be a Rhinos player in the future and this season he has gained valuable experience at Wakefield Trinity Wildcats, where he has established himself as a formidable forward.
"We could have brought him back for next season to compete with our current crop of props but we think it's in everyone's best interests for him to continue his development at Wakefield and we will take a view mid-way through next season."
Amor added: "I'm very pleased with the deal. I love it at the Rhinos and have also enjoyed and benefited from my time at Wakefield and I want to continue playing Super League every week to fulfil my potential.
"Next season, I will be totally focussed on Wakefield Trinity Wildcats and the future will then take care of itself."