Swinton Lions to share Leigh Sports Village next season
Last updated on .From the section Rugby League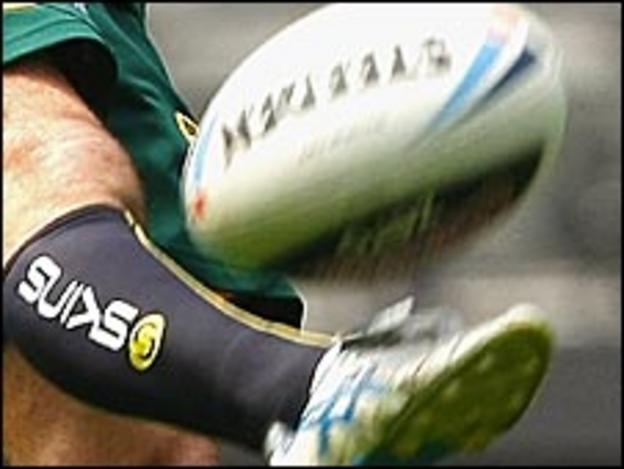 Newly promoted Swinton Lions will kick-off their 2012 Championship season at Leigh Sports Village.
Steve McCormack's side won the Championship One title playing at The Willows, but were unable to join Salford at their new stadium in Barton.
They will share with Leigh Centurions while waiting for permission to build a new stadium at Agecroft.
"The Sports Village is a fantastic facility and easily accessible for our fans," said Lions' chairman John Kidd.
"We are disappointed we won't be returning to Swinton just yet and the move to Leigh is necessary until we get our own ground."
He continued: "We made great strides playing at the Willows last season and hopefully we can continue to develop with the help of our friends from Leigh.
"But I would like to emphasise that the move is only temporary and in no way reduces our resolve to move to Agecroft just as soon as is possible."
The Sports Village will host England's opening Four Nations fixture against Wales on 29 October.
Sports Village chief executive Simon Toon said: "We are delighted to host Swinton Lions at the Sports Village while their new home ground is being developed.
"Every effort will be made to ensure that the fans receive a positive match-day experience and I am sure they will appreciate the facilities that the Sports Village has to offer."