Giants sign Aaron Murphy as Raleigh and Kirmond move on
Last updated on .From the section Rugby League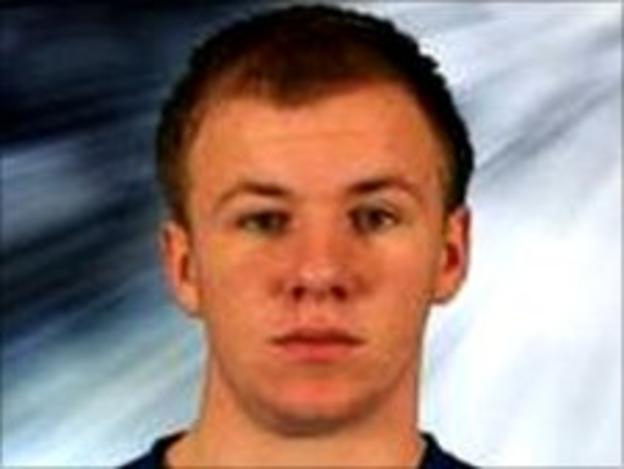 Huddersfield Giants have signed Aaron Murphy from Wakefield in a deal which sees Andy Raleigh and Danny Kirmond move in the opposite direction.
Wakefield had hoped to retain the services of 22-year-old Murphy, who is regarded as one of the most promising young centres in the country.
Giants managing director Richard Thewlis insisted the moves did not constitute a swap.
Thewlis said: "All three players had several clubs keen to sign them."
The Giants have also paid an undisclosed fee for Murphy, who has signed a three-year contract.
Strong-running forward Raleigh, 30, joined Huddersfield from Hull Kingston Rovers in 2006. He has signed a two-year deal with the Wildcats.
Kirmond returns to Wakefield after spending much of 2010 on loan at Belle Vue. The 25-year-old second rower has signed a three-year deal.
Thewlis continued: "From our perspective it is no secret that the Giants were one of several clubs keen to sign Aaron at the beginning of this season.
"We approached Aaron earlier in the year when Wakefield were in administration with permission from the administrators, and to his credit he asked to see the year out with his team-mates before wanting to come to us in the off-season."
Wakefield chief executive James Elston said: "Despite our best efforts I am disappointed that Aaron Murphy will no longer be a part of the future at Wakefield.
"As a club we have set out to retain our youth and develop home grown talent, however we are in a commercial industry and would be foolish to hold on to players who don't want to play at Wakefield.
"If we are to lose players we must get maximum value for our investment in that player, this deal gives us that. Both Andy and Danny have played well all year at the Giants and played in the final play-off games, proving the quality of the players that they are."