Bobbie Goulding makes U-turn on France quit threat
Last updated on .From the section Rugby League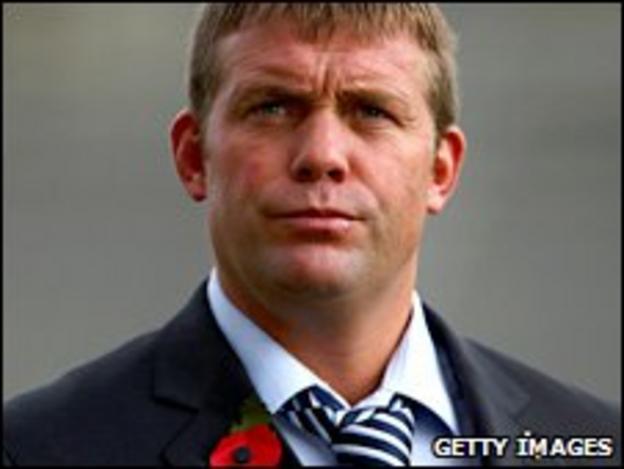 France rugby league coach Bobbie Goulding has withdrawn his threat to resign.
The 39-year-old former St Helens and Great Britain scrum-half offered to quit after France's 38-18 loss to England Knights.
"The French federation said they didn't want me to resign," said Goulding, whose deal expires in February.
"They want me to carry on and I have their backing. We also had a team meeting. The players want me to stay."
He added: "I'm going to see out the next three games and we'll then sit down and talk about a new contract to the 2013 World Cup if everything is agreed.
"I've never given in and I'll never give in. I'm nearly three years into the job when everybody said I'd be gone in three months."
France face the senior England team in Avignon on Friday.