Wales coach Iestyn Harris names 24-man Wales squad
Last updated on .From the section Rugby League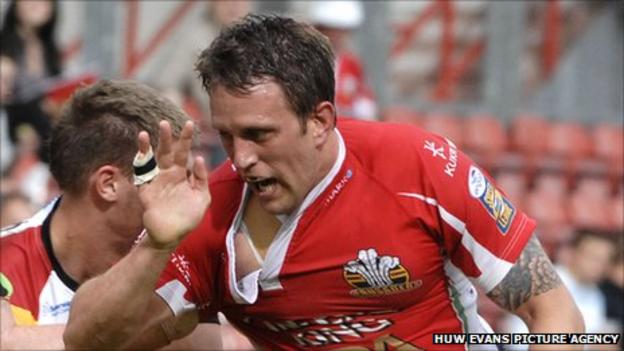 Wales have named 24-man squad containing six players born overseas for the Four Nations tournament.
Included are two Australians, Tyson Frizell and Matt Seamark, who coach Iestyn Harris previously admitted he had seen on video but not in the flesh.
Wales begin their campaign with a warm-up against Ireland at Neath on Saturday at 1800 BST.
They will then take on England, New Zealand and Australia in Wales' debut in the tournament.
Speaking at the announcement of his training squad in October, Harris said: "I've seen videos of their [Frizell and Seamark's] matches.
"They've held their hands up, they're Welsh qualified and they desperately want to be involved with their national side.
"They both look like high-quality players and, as they qualify and want to be involved, I'd be foolish to overlook them."
Also included is the uncapped Crusaders' loose-forward Peter Lupton, who was born in England.
Lupton qualifies under the three-year residency rule, while Seamark and Frizell have Welsh-born fathers.
Half-back Seamark plies his trade in the Queensland Cup, with Brisbane-based Wynnum Manly Seagulls.
Frizell began in Rugby Union, making an international schoolboy appearance. He made his senior debut in the 13-man code in 2011 for Sydney's Cronulla Sharks.
"I think we've got a good mix of youth and experience," said Harris.
Half of the squad have played in Wales throughout 2011, nine for the Crusaders and three for South Wales Scorpions.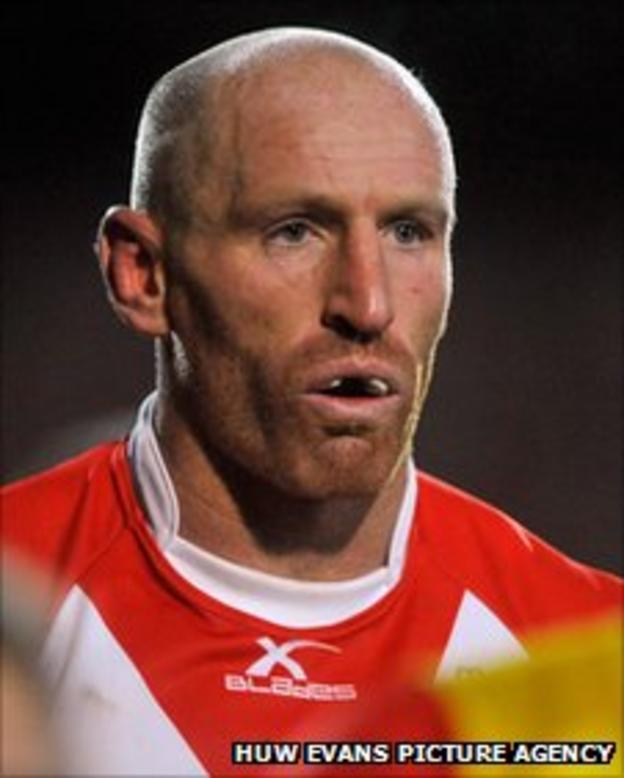 In addition, Warrington Wolves' Rhys Williams spent time on loan at Crusaders earlier in 2011. Williams needs three more tries to beat coach Harris' record of 12 as Wales' record try-scorer.
The full squad come together for the first time this week after training mainly in separate camps in north and south Wales over the past month.
"It is in the main, quite a youthful squad with only six of our squad aged in their 30s, the rest of the players all being in their 20s," said Harris.
"But they are full of enthusiasm for Wales and are determined to do well.
"We've a tough competition ahead of us but we know that we can handle it and we're looking forward to getting out there.
"This Saturday's game against Ireland in Neath is so important to us.
"A few of our players will have had more game-time than others over the last month or two so we need to find out exactly where we are as a squad before we take on England."
Wales squad: Chris Beasley (Central Comets), Andy Bracek (Crusaders), Lee Briers (Warrington Wolves), Neil Budworth (MacKay Cutters), Ross Divorty (Featherstone Rovers), Gil Dudson (Crusaders) Ben Flower (Crusaders), Tyson Frizell (Cronulla Sharks), Andrew Gay (South Wales Scorpions), Aled James (South Wales Scorpions), Jordan James (Crusaders), Danny Jones (Halifax) Craig Kopzcak (Bradford Bulls), Elliot Kear (Crusaders), Mark Lennon (Thirroul Butchers), Peter Lupton (Crusaders), Christiaan Roets (South Wales Scorpions), Matt Seamark (Wynnum Manly Seagulls), Gareth Thomas (Crusaders), Ian Watson (Swinton Lions), Ian Webster (Central Comets), Lloyd White (Crusaders), Lee Williams (Crusaders), Rhys Williams (Warrington Wolves).