Shaun Wane complimented by interest in Wigan Warriors players
Last updated on .From the section Rugby League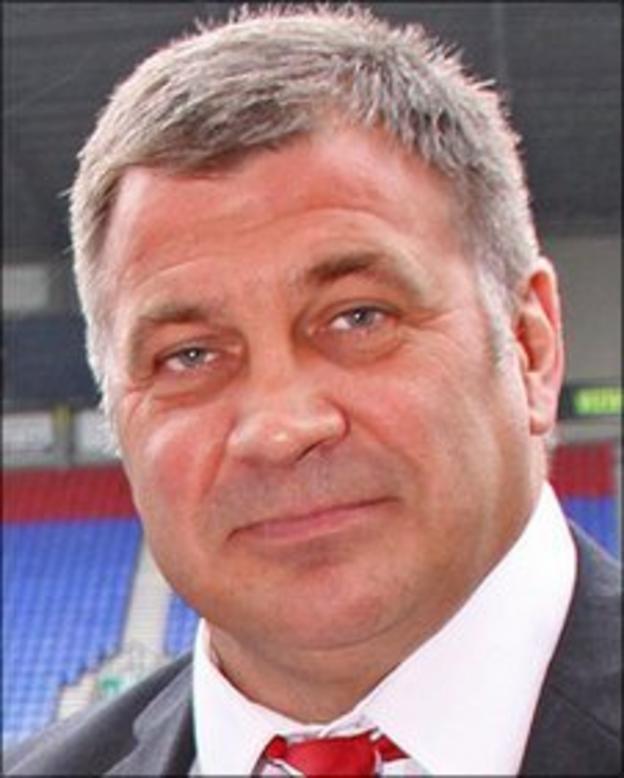 Wigan coach Shaun Wane says he takes it as a compliment that his players attract interest from other teams.
"It's going to happen," Wane told BBC Radio Manchester. "We're going to get interest from the NRL and rugby union.
"I take it as a great compliment that we're producing players for them to be interested in."
As well as the Tomkins brothers, the reigning Challenge Cup holders have brought a number of the current squad through the youth system, notably skipper Sean O'Loughlin, Liam Farrell, Darrell Goulding and last season's discovery Josh Charnley.
Asked how the club keeps hold of their players, Wane responded: "That's up to me as a coach and all of the rest of the staff here to make it that enjoyable when they come to train.
"You make sure they're learning and we're winning things. We make it that enjoyable that they don't want to leave.
"The way I honestly look at it is I see it as a great opportunity for our young players.
"We're going to be spending a lot more time with our 16s, 18s and 20s making sure that we've got that great conveyor belt coming through of fantastic talent we get this area."
Speaking about the agreement reached with reigning Premiership champions Saracens following Tomkins' transfer, Wane added: "We're going to travel down there to Saracens and see what they do and vice-versa.
"They're going to come up to Orrell and our base and see how we coach our players.
"If there is anything we can pick up, even if we can pick up one thing, it will be a great benefit to us."