Langtree Park will be the new home of St Helens
Last updated on .From the section Rugby League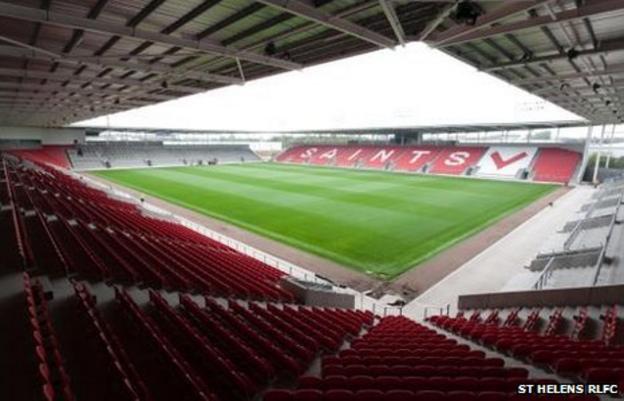 St Helens have announced their new stadium is to be called Langtree Park.
The £20m arena has a capacity of 18,000 and is the centrepiece of the regeneration of the former United Glass site on Peasley Cross Lane.
It will be fully open for the start of the new Super League season, with a friendly against current landlords Widnes taking place on 20 January.
The stadium was built in conjunction with local-based property development company Langtree.
"It's such a pleasant name," St Helens chairman Eamonn McManus told BBC Radio Merseyside.
"I think it's got grace, style and it doesn't sound as though you're giving the club away to the corporate world. Langtree Park has echoes of Lang Park in Brisbane.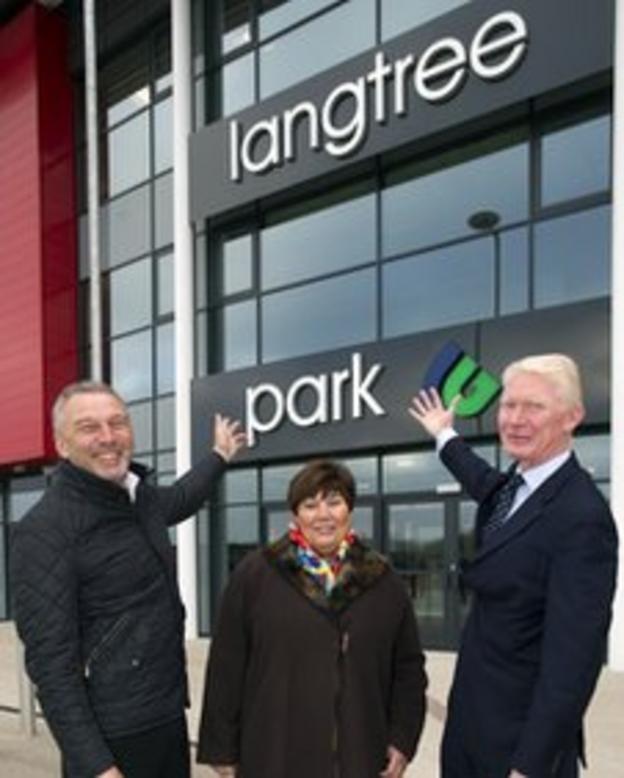 "Our old ground at Knowsley Road was named after the place where it was, this is named after the place where it is.
"It's the Langtree Group that we've worked very closely with over the last 10 years, we know well and have a great deal of respect for. It's been a joint project in many ways.
"And we've got very good commercial terms in a very difficult economic environment. So we're very pleased for a number of reasons."
St Helens left Knowsley Road in 2010, their home of 120 years, and played all of their 2011 Super League and Cup matches at the Stobart Stadium in Widnes.
But after 10 years of planning and building, the Saints chairman says this arena is what the club and the town have been waiting for.
"It is, dare I say, a great achievement and it's been over a decade in the offing," McManus continued.
"It's been a very difficult process in the extreme and we've beaten the odds. We've done this at a time when no other sporting club in the country has been able to do so in this current economic environment.
"It's now as good as complete and it's a great lift for the club, the sport and most importantly for the town and the people of St Helens."