England can beat Australia and win Four Nations - Noble

By Brian Noble
BBC rugby league pundit and ex-Great Britain coach
Last updated on .From the section Rugby League
If England are to beat Australia then they need to replicate what they did last week in the win over New Zealand - the simple formula is no penalties and no errors.
But I think it is more a case of England concentrating on what they have been doing well.
They have really got out of their own half well - they have made good yards and kicked well.
Each week they have showed a measure of improvement and they need to produce that again.
You would have to look at Sam Tomkins as the key player. He is the strike weapon and England have to find space for him and give him opportunities.
That comes through half-backs Rangi Chase and Kevin Sinfield; they need to play with the right discipline and play in the right part of the field.
However, I think the fitness of second-row forward Gareth Ellis is crucial.
He didn't play last week but has been Wests Tigers' best player over the past two years in the NRL in Australia.
I think England boss McNamara will stick with the same team, apart from the reintroduction of Ellis.
He will keep Jon Wilkin in the second row and bring Ellis back in place of Garreth Carvell.
The conundrum for McNamara is how to get full-back Gareth Widdop a bit more game time - he played really well in the NRL with Melbourne Storm and it will no doubt be a 17-man effort at the weekend.
I am really confident, although you can never be fully confident against Australia - the reason they have been so good over the years is because they can pick five teams of the same standard that we have.
They have great competition for places, but the 17 who take the field in the green and gold will still be nervous on Saturday.
The worrying thing for England is that half-back Johnathan Thurston and hooker Cameron Smith are both in good form.
It is also Darren Lockyer's last ever game of rugby league and the veteran Kangaroo is going to want to finish with a flourish.
They have lost full-back Billy Slater, but even then they have a great replacement in Darius Boyd, who won't be shy in coming forward.
However, despite their quality I think England have a fabulous chance and it might be a couple of cute plays that proves to be the difference.
The key thing for England is that they play as a team. They have been doing the little things - the fundamentals - very well.
And one of those fundamentals is that they must make sure they get out of their own half without any problems, and do not give Australia free field position.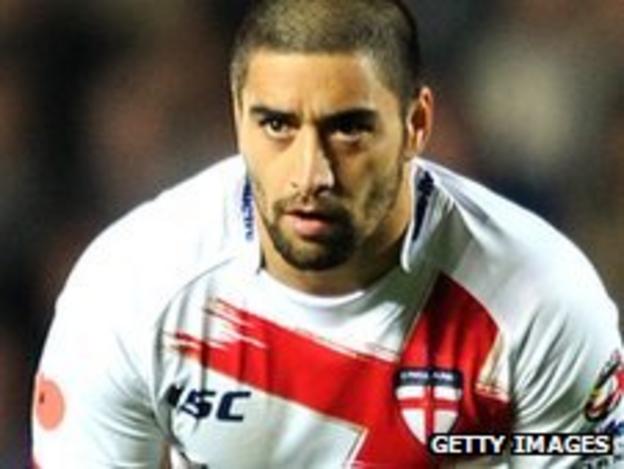 In games like this England's discipline has to be first class and they have to throw a surprise at the Kangaroos - be it a surprise tactic, or a bit of expansive movement earlier in the set than you would expect.
You can't just go out to out-defend and out-kick Australia, they will be too good for that.
They play State of Origin down under, and that prepares them for games like this. They will be too good for a team that just attempts to shut up shop.
I have no doubt that this tournament - the Tri, now Four Nations - has been the saviour of international rugby league and we need to build on that.
England or Great Britain had to play Australia and New Zealand as many times as they possibly could to get better - it was as simple as that - and this tournament has delivered that.
Playing France every time did not prepare them for the bigger games because it did not have the same level of intensity.
England have always struggled with depth in numbers of Test players, but I think the advent of forward Chris Heighington and centre Jack Reed, and allowing New Zealand-born Chase to come over, has improved competition for places.
In fact, there are probably five or six players who deserve a spot who haven't got one.
Whatever the result on Saturday, the competition has been a marvellous success, and we have got a sell-out at the weekend which reinforces that.
We have seen some fantastic rugby and the best rugby players on the planet of either code. I am a huge fan.
Score prediction: England by four