Hull hopeful of 2013 World Cup semi-final at KC Stadium
Last updated on .From the section Rugby League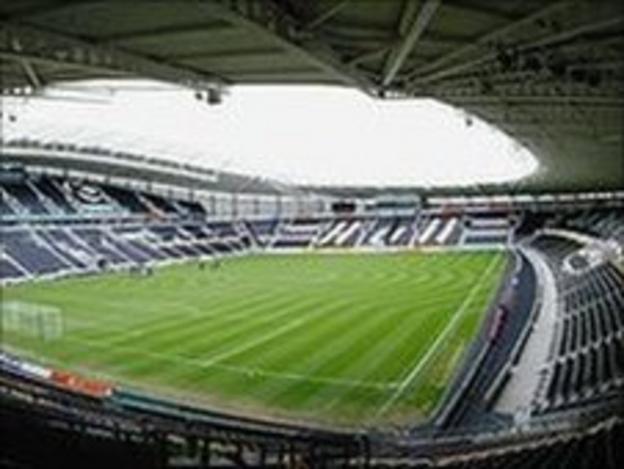 Hull has been awarded host-city status for the 2013 Rugby League World Cup and the KC Stadium may be the venue for one of the semi-finals.
Hull KR's Craven Park, along with the KC, will stage group games.
The city will also be the training base for two of the competing teams.
"The fact we've been overlooked for a quarter-final means we're very hopeful a semi-final could be ours," Hull FC's media and marketing manager James Clark told BBC Radio Humberside.
"Wigan and Warrington are big venues and the only other one to be overlooked is Huddersfield, a stadium that's used for Challenge Cup semi-finals, so we think we're up there.
"We'll do all we can to persuade the powers that be that we are the city and the stadium to hold a semi-final tie."
Clark also believes that the passion for the sport in Hull is one reason why the city has been chosen as the base for two sides.
"It's one city united supporting the international team and I genuinely don't think that there's anywhere in England that will support it quite as passionately as here," he added.
"We'll be in the picture for a big clash and I think the city deserves it."
Hull City councillor Terry Geraghty, portfolio holder for leisure and culture, is also hopeful of a semi-final being held in the city.
"We were promised a quarter-final and whether because of what happened at the KC Stadium (when England played New Zealand in the Four Nations) it has made them change their mind," he said.
"I'm very optimistic we're in line for a semi-final."
The venues for the semi-finals, final and the opening ceremony will be announced in early 2012.