York City Knights interest in half-back Moore ends
Last updated on .From the section Rugby League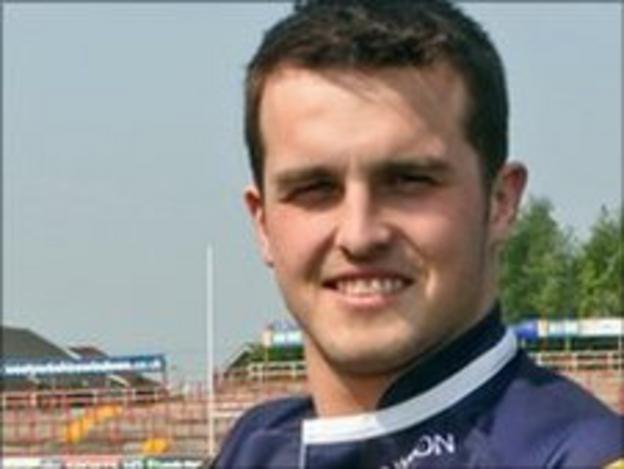 York City Knights have confirmed that Wakefield half-back Gareth Moore will not be joining the club.
The 22-year-old had been in talks with the Championship club but has decided to stay in Super League.
Knights general manager Ian Wilson told BBC Radio York: "It's unfortunately something that we believe isn't going to materialise.
"He's got another couple of options, should it not work out at Wakefield, that I think he's keen to explore."
Moore started his career at Leeds Rhinos and spent time on loan at York in 2009, when he made nine appearances. He went on to join Batley Bulldogs.
Wilson added: "Gareth has got aspirations to stay in Super League and he doesn't really want to be making a decision for another couple of months.
"We just think, from our point of view, we don't really want to be waiting and hoping that might materialise, only to find in a couple of months time that it won't happen.
"Obviously we may miss out then on somebody else or another potential target. We've got another couple of irons in the fire.
"We've been speaking on a regular basis with (coach) Chris Thorman and (assistant) Mick Ramsden regarding our current squad.
"We all feel it's only fair to give an opportunity to the lads that have busting a gut during pre-season to show what they can do first in the friendly games.
"I think one or two of the lads in there might surprise some people, so there's certainly no panicking from our point of view and we'll keep monitoring the situation on the half-backs and other positions as well."