Leeds Rhinos hand new contract to Chris Clarkson
Last updated on .From the section Rugby League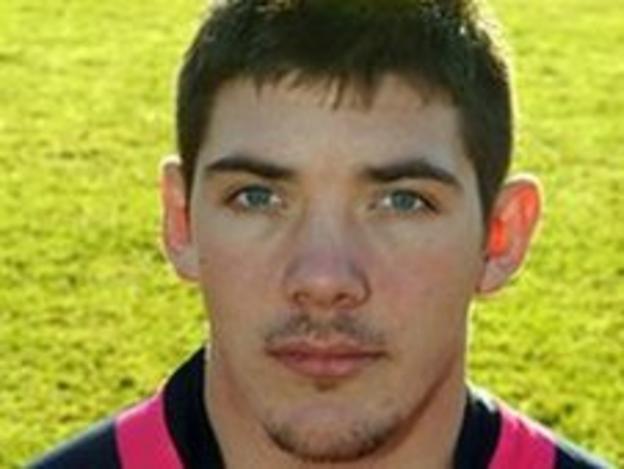 Super League champions Leeds Rhinos have handed a new five-year contract to loose-forward Chris Clarkson.
The 21-year-old has made a big impact since making his debut for the Rhinos in the 2010 season.
Head coach Brian McDermott told BBC Radio Leeds: "I think Chris shows a huge amount of promise and I can see him being at this club for a long time.
"He has leadership qualities, though he's not ready for that, but I'm really excited that he's signed."
Clarkson made his Leeds debut in March 2010 and went on to make 18 appearances in that campaign, including a place in the starting line-up for the Challenge Cup final against Warrington.
It has been something of a fairytale rise for the former East Leeds amateur, who left a career as an apprentice bricklayer to join the Rhinos.
"I think his story has been well documented." McDermott said. "He was plucked off a building site to come and play in a Challenge Cup final a couple of years ago.
"I think those years on the building site put him in good stead.
"He's not over-confident, he's not cocky, but he's got a level of maturity about him that lumping some bags of cement and some bricks would have given him.
"He's a good one Chris - not only is he a player, he's also quite a strong personality and quite a mature bloke for someone who's not that old.
McDermott vowed to carry on developing local British talent and promoting them to the Rhinos first-team.
"I think every club has a duty to British juniors to keep finding them, coaching them up, getting them to a standard and then keeping hold of them."
Clarkson, who made his England Knights debut this year, said: "I had a couple of years to go on my old contract but I was more than happy to agree a new, longer term contract.
"We have something very special at the Rhinos and I want to be a big part of taking that forward."