Mick Cook ready for new York City Knights challenge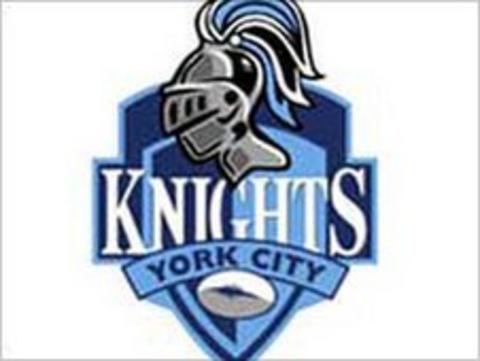 Former York City Knights coach Mick Cook is looking forward to the challenge of returning to the club as assistant coach.
Cook will work alongside head coach Chris Thorman and assistant Mick Ramsden, who was in Cook's promotion-winning Knights side in 2005.
He told BBC Radio York: "I'm happy to be an assistant coach.
"It just keeps me in the game and hopefully I can help Chris and Mick and the squad to have a real good season."
Cook left York at the end of the 2007 season after three years in charge and joined Sheffield Eagles as assistant to Mark Aston in 2008.
"I left Sheffield at the end of last season due to work and the logistics," Cook added.
"It was taking a bit too much time so I was prepared to take a year out.
"Then [Knights chairman] John Guildford contacted me out of the blue and just asked me if I'd be interested in taking a position with the Knights and it went on from there."
Ramsden was part of Cook's playing squad in 2005 but he has not worked with Thorman before.
"I worked with his [Thorman] brothers Paul and Neil back in 2005," Cook continued. "He's in the same mould as them I'd say. He's a pretty good bloke.
"He's obviously been a great Super League player. He knows his stuff. He's in his first full year of coaching and I'm sure he'll do a great job.
"Chris is still playing which is a very difficult job and being the head coach as well.
"Hopefully with myself and Mick involved we can take a little bit off Chris, so he can concentrate on his game without having to worry too much about some of the other things."