Widnes season preview 2012

By Ray French
Rugby League Commentator, BBC Sport
Last updated on .From the section Rugby League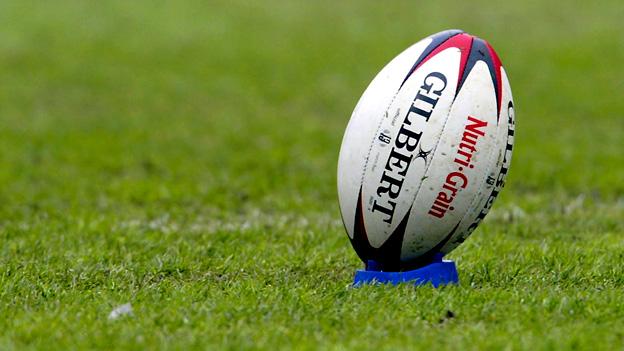 My advice to Widnes fans would be as follows: firstly, be patient and don't demand too much of coach Denis Betts and his team, now back in Super League for the first time since 2005.
Secondly, ignore the bookmakers and their tip for the Vikings finishing at the bottom of the pile in 2012.
And finally don't be too pessimistic about a club who include over 16 new faces in their squad managing to prove competitive throughout the season.
The new campaign is sure to bring considerable excitement but with it an equal dose of trepidation.
Whatever the problems Widnes have in attracting leading players to a newly-promoted side, they have the basics in their squad to cause a surprise or two and even bid for an eighth position in the end-of-term play-offs.
The midfield, whatever the era and whatever the rules, is still the engine room of any successful team.
And Betts has recruited well in this area by signing two experienced playmakers Jon Clarke, from Warrington, and Scott Moore from St Helens.
He has also brought in Anthony Watts from the Sydney Roosters and the Welsh pair Lloyd White and Rhys Hanbury from Crusaders.
All of them can interchange in the midfield positions from half-back to loose forward to hooker and welcome sufficient attacking variety from behind via their experienced and talented new full-back Shaun Briscoe.
Demands will be made on a young pack - especially on forwards like Ben Kavanagh and Kurt Haggerty, who showed considerable promise playing in the Championship, and the strong running Anthony Mullally, fresh from his apprenticeship season down under with the Brisbane Broncos under-20s.
If the Vikings' pack can assert itself down the middle and get the team moving forward then, with Paddy Flynn, already a hat-trick hero against St Helens in a friendly opener to the season, there is no lack of pace and craft on the wings to keep the scoreboard operator busy.
Widnes are renowned for producing youngsters and, over the next three years of their Super League licence, I have no doubt that we will see some more talent emerge.
But, throughout this coming season, perhaps the biggest problem for Betts and his assistants will be the depth of his squad and how many injuries his charges can sustain before the team's performances on the field become affected.
Experienced new pack signings Ben Davies, Frank Winterstein, Hep Cahill and others will battle it out with any opposition, but a lengthy injury list will test any side stepping up to Super League.
Yes, a first-team squad somewhat lacking in depth and a run of long-term injuries could derail Widnes's hopes.
But they have a team capable of troubling the hardest of opposition and handing out a shock to even the best.
Especially at home in the Stobart Stadium in front of their fans, who will need to exhibit all the passion and support to urge them on to a win.
Everyone involved with the club will require patience while a newly assembled side is blending together and many fine but inexperienced youngsters are coming to terms with the greater demands of Super League.