Super League 2012: Dave Woods' pre-season verdict
Last updated on .From the section Rugby League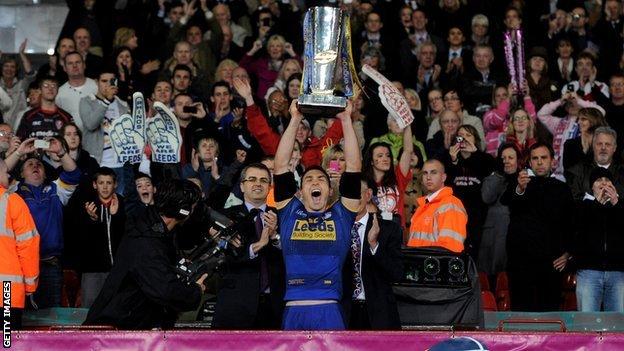 The 2012 Super League campaign kicks off this weekend, heralding another nine headline-making months of shocks and excitement.
The 2011 domestic rugby league season reached its dramatic conclusion under the lights at Old Trafford in October when, having put out Warrington, a Rob Burrow-inspired Leeds came from behind to stun St Helens at Old Trafford for a fourth time in five years.
Not only that, in his first year at the helm, Brian McDermott's side did it from the back row of the grid, having not even finished in the top four.
Now, with Crusaders having gone and with two more top talents, Joel Tomkins and Kyle Eastmond, gone too, poached by rugby union, the 14 Super League clubs all line up for another go at converting the non-believers to the cause of rugby league.
Apart from the seven new Super League coaches (not there's anything very 'new 'about Ian Millward and Richard Agar, or Phil Veivers, Shaun Wane and Denis Betts), there are two new grounds on show, Salford's ambitious new home at Barton Bridge being matched by St Helens' switch to Langtree Park after a year in exile at Widnes.
Not to mention the Etihad Stadium, which will host Magic Weekend for the first time as the experiment of taking the game to Murrayfield and the Millennium Stadium is abandoned in favour of Manchester in May.
There is also a 'new' team back on show - Widnes, who, after staging Super League matches last year as landlords, return to Super League after a seven-year absence.
And the Vikings bring with them a 'new' pitch, their state-of-the-art artificial surface at the Stobart Stadium.
There are even new league sponsors, trucking giant Eddie Stobart, who will be spreading the gospel up and down Great Britain's motorways carrying a fleet of lorries brandishing the name of Super League.
But the bottom line is that, for all the off-field innovation and attempts at a bit of added razzmatazz, if all 14 clubs can match the overall competitive standard set last year, when Warrington and Wigan ruled the roost throughout the season, yet did not even make the Grand Final, nobody will go short on entertainment.
BBC rugby league commentator Dave Woods offers his pre-season verdict on how it might all unfold over the next nine months.
BRADFORD BULLS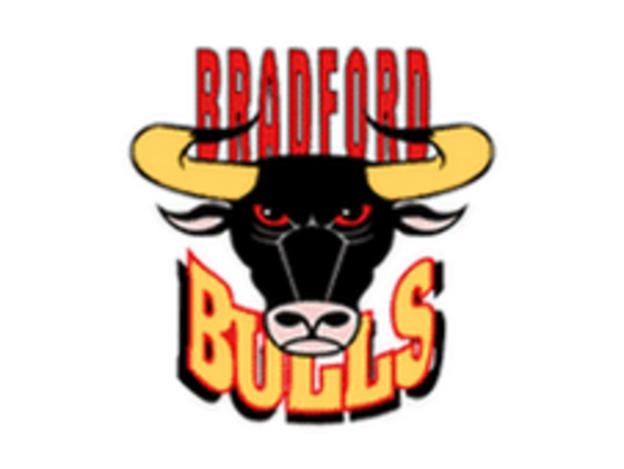 Last year: 10th
Coach: Mick Potter
Ins: Keith Lulia (Newcastle Knights), Manase Manuokafoa (Parramatta Eels), Jarrod Sammut (Crusaders), Elliot Kear (Crusaders), Luke Gale (Harlequins), Adrian Purtell (Penrith Panthers), Karl Pryce (Wigan)
Outs: Cain Southernwood (Dewsbury - season-long loan), Patrick Ah Van (Widnes), Steve Crossley (Dewsbury), Andy Lynch (Hull FC), Gareth Raynor (Featherstone Rovers), Dave Halley, Marc Herbert
Dave Woods' verdict: A bit of financial stability seems assured now the RFL have invested in Odsal, so that's one worry off their mind. Whether they can get back to challenging for top honours is another matter altogether. You'd have to think that a place in the top eight is a minimum requirement for Mick Potter's men after three successive failures. That is possible, but I'm predicting 11th.
Looking forward to watching: They've made some interesting signings in the big fella Manase Manuokafoa, the maverick Jarrod Sammut and the talented Elliot Kear. But it'll be interesting to see how the returning Karl Pryce goes. With the right focus and fitness he could be devastating, but his career so far has disappointingly lacked the consistent quality of which he's capable.
CASTLEFORD TIGERS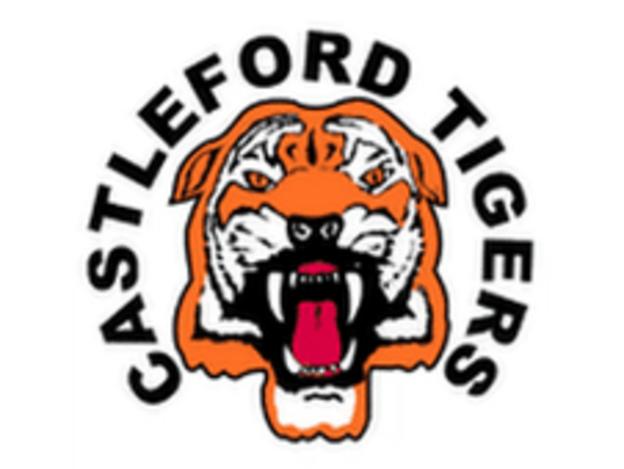 Last year: 9th
New coach: Ian Millward
In: Grant Millington (Canterbury Bulldogs), Josh Griffin (Huddersfield), Steve Nash (Leigh), Jimmy Grehan (Limoux), Lee Mitchell/Ryan Shaw (Warrington - loan deal)
Outs: Greg Eden (Huddersfield), Willie Isa (Widnes), Nick Fozzard (Dewsbury), Martin Aspinwall (Hull FC), Billy Harris/James Clare (Dewsbury - loan deal), Ryan Brierley (Leigh - dual registration), Richie Mathers (Wakefield - loan), Rob Parker (Salford - loan return), Dean Widders (retired)
Dave Woods' verdict: They set off like a train last year but then ran out of steam, just missing out on the top eight. I'm predicting they will just make the play-offs this year. They'll be freshened up with a new coach in Ian Millward and with their clutch of bright young talents another year older and wiser. It's vital, of course, they avoid injuries, especially to the talismanic Rangi Chase.
Looking forward to watching: Until last season's devastating leg break, Craig Huby was in terrific form. It will be great to see him back around March. Hopefully he can pick up where he left off. There may be a vacancy or two in England's front row in the next couple of years and you'd like to think Huby will be the man to step up. One of the most watchable props around.
CATALAN DRAGONS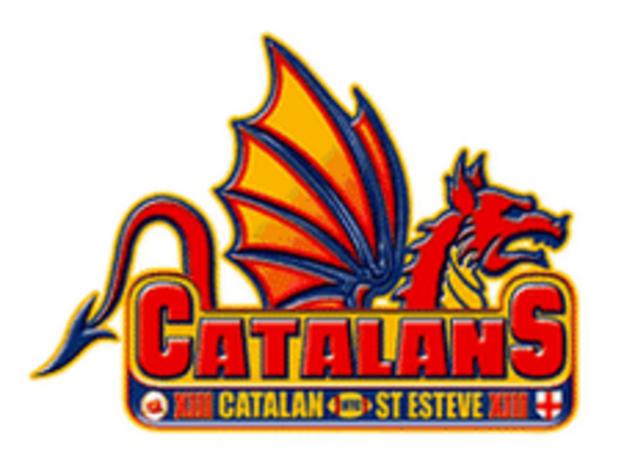 Last year: 6th
Coach: Trent Robinson
In: Louis Anderson (Warrington), Leon Pryce (St Helens), Julian Bousquet (FC Lezignan)
Out: Ben Farrar (Manly), Sebastien Martins (FC Lezignan), Tony Gigot
Dave Woods' verdict: I'm almost tempted to say they can win it this year, but reckon they will come up just short. But this could be a fantastic year for Catalan Dragons. They've got their injury problems out wide, even before the season begins. But it's a long old campaign, and they are a good-looking outfit. The whole culture of the club, under coach Trent Robinson, appears to be spot on. They will be one of the major players and I reckon third spot is highly achievable.
Looking forward to watching: It has to be Leon Pryce. After an unlucky couple of years with injury, he's due a sustained run of fitness. All the indications are that he's ready to do the business for his new club, which is bad news for everyone else. Famously preferred Blackpool to Bondi, but the word is he's already settled in nicely in Catalonia.
HUDDERSFIELD GIANTS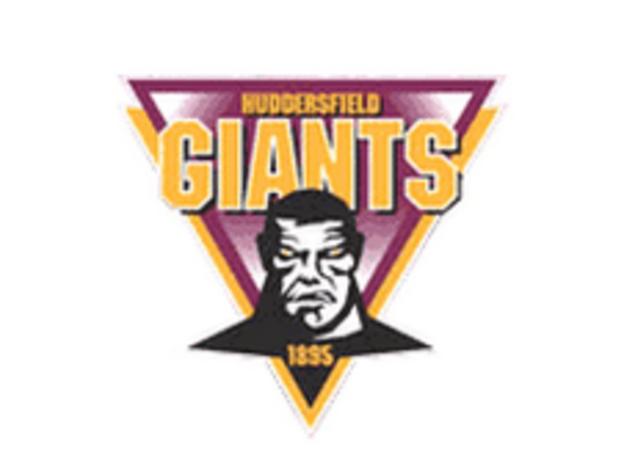 Last year: 4th
Coach: Nathan Brown
Ins: Greg Eden (Castleford), Luke George/Aaron Murphy/Tommy Lee (Wakefield), Jason Chan (Crusaders), Tony Tonks (Featherstone Rovers), Dave Orwell/Josh Johnson/Joe Walker/Jack Carvill (promoted from youth team)
Outs: Keal Carlile/David Hodgson/Graeme Horne (Hull KR), Darrell Griffin (Leeds), Danny Kirmond/Andy Raleigh/Kyle Wood (Wakefield), Josh Griffin (Castleford), Greg McNally, Eliott Hodgson, Jamie Simpson
Dave Woods' verdict: They will be in the shake-up again. But they need to exorcise haunting memories of the last two seasons, when they have got close but wilted badly at the business end of the year. They've had a sports psychologist in during the off season to help with their focus and confidence. But I worry this year may see them slip from the very top end of the table, though play-offs should still be a certainty.
Looking forward to watching: Half-back Danny Brough came into and then drifted out of the England reckoning last year. If Huddersfield are to do well, then it's likely he will have a key role in that. And, if he does excel consistently, then he may be back in England's plans this autumn. It would be great for the international team to have Brough genuinely pushing for inclusion.
HULL FC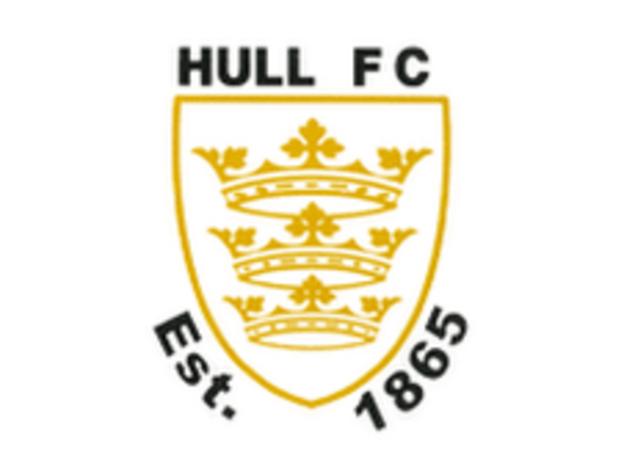 Last year: 8th
New coach: Peter Gentle
Director of rugby: Shaun McRae
Ins: Wade McKinnon (Wests Tigers), Aaron Heremaia/Brett Seymour (New Zealand Warriors), Jamie Ellis (Leigh), Eamon O'Carroll (Wigan), Andy Lynch (Bradford), Tony Martin (Crusaders), Martin Aspinwall (Castleford)
Outs: Lee Radford (retired, now assistant coach at Hull FC), Craig Fitzgibbon (retired, now assistant coach at Sydney City Roosters), Sean Long (retired, now assistant coach at Salford City Reds), Epalahame Lauaki (Wigan), Danny Washbrook (Wakefield Trinity Wildcats), Sam Obst (Keighley Cougars), Lee Williams/Jack Aldous (York City Knights), Cameron Phelps (Widnes), Martin Gleeson (released), Ewan Dowes (released)
Dave Woods' verdict: There's a bit of the unknown about them this year. Peter Gentle arrives with a good reputation, but the new coach now has to prove himself. They've made some decent overseas signings in Wade McKinnon and Brett Seymour, but how will they settle? They've brought in some really good quality British players too in Andy Lynch and Eamonn O'Carroll. But, don't forget, they've lost influential players like Radford, Fitzgibbon and Long. But this is Hull and everyone in Black and White will expect a top-eight place as bare minimum, and top four as realistic. They might be right, but I'm reckoning fifth or sixth.
Looking forward to watching: Scrum-half Jamie Ellis could be great. One of the bright young things at St Helens a while back, he's earned his stripes with Leigh and now gets a chance in Super League. You never want to get carried away with young players until they've proved themselves on the big stage, but he has the potential to dazzle.
BBC Radio Humberside's Gwilym Lloyd on Hull FC's chances.
HULL KR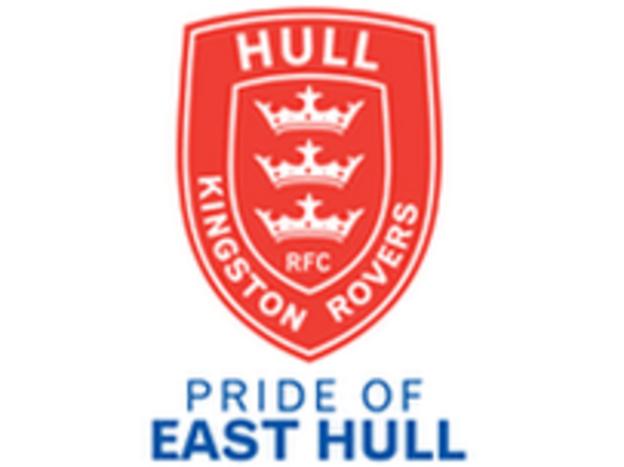 Last year: 7th
New coach: Craig Sandercock
Ins: Keal Carlile/David Hodgson/Graeme Horne (Huddersfield Giants), Lincoln Withers/Ryan O'Hara (Crusaders), Con Mika/Shannon McDonnell (Newcastle Knights), Mickey Paea (Canterbury Bulldogs), George Griffin (Queanbayan Kangaroos)
Outs: Clint Newton (Penrith Panthers), Ben Fisher (Batley Bulldogs), Peter Fox (Wakefield), Matt Cook/Liam Colbon (London Broncos), Shaun Briscoe (Widnes), Mick Vella (retired)
Dave Woods' verdict: It could be a bit of a struggle this year. Of course, a lot depends on the coaching of Craig Sandercock and that is the great unknown. Rovers may have picked a gem and, if they have, then top eight should be a realistic target. But look who they've lost - Shaun Briscoe, Clint Newton, Mick Vella - players who summed up the character of that team in the last couple of years. Blake Green's long-term injury is also, potentially, a massive blow. If they make the top eight, then you'd have to say "top achievement". But I reckon a year of relative struggle could be in store.
Looking forward to watching: Prop Liam Watts was outstanding two years ago and on the fringes of England selection. So everyone will be hoping for a return to that kind of form this year, especially the Rovers fans. He will be looked to even more, given the exits of a couple of key characters in the pack, not least Clint Newton.
BBC Radio Humberside's Gwilym Lloyd on Hull KR's prospects.
LEEDS RHINOS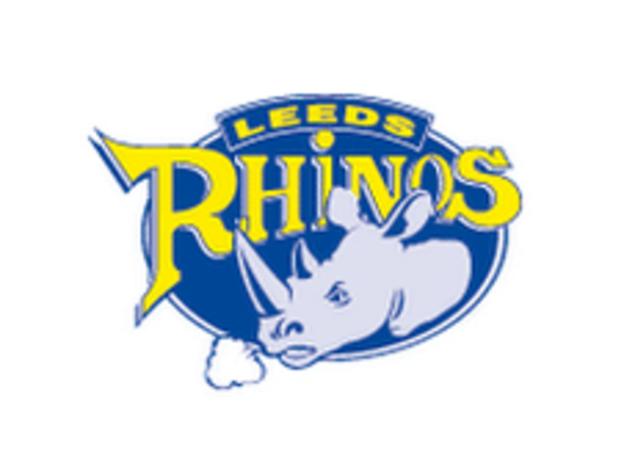 Last year: 5th (Grand Final winners)
Coach: Brian McDermott
Ins: Richard Moore (Crusaders), Darrell Griffin (Huddersfield), Luke Briscoe (Hull FC)
Outs: Keith Senior (unattached), Danny Buderus (Newcastle Knights), Ali Lauitiiti (Wakefield), Ben Cross (Widnes), Luke Burgess (South Sydney)
Dave Woods' verdict: Dare anyone predict anything about Leeds after last year's incredible journey? They've had a relatively small turnover of players, but losing Danny Buderus could hurt. Those they've brought in are add-ons rather than key players, so it's more or less the same bunch. Their self-belief will be phenomenal after last year and they've got some sensational youngsters. But I reckon they'll finish outside the top four, but only just. And, as we know, that doesn't mean they won't go on to win the Grand Final.
Looking forward to watching: I said it last year and will say it again, Kallum Watkins is one of my favourite young players at the moment. He's got terrific talent and is a great personality. And surely, after the last couple of years, he deserves a full season without injury.
LONDON BRONCOS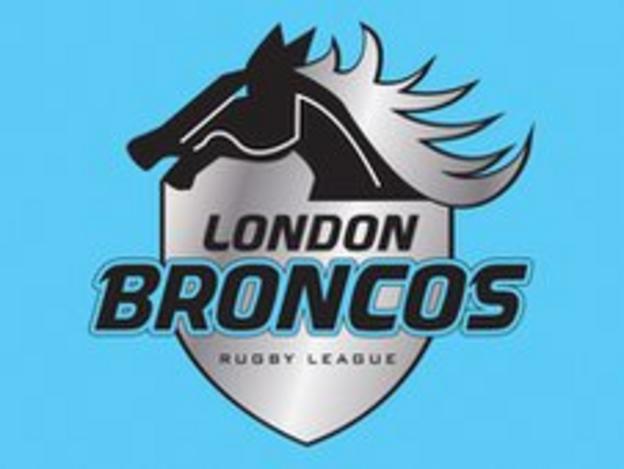 Last year: 12th
Coach: Rob Powell
In: Matt Cook/Liam Colbon (Hull KR), Mark Bryant/Michael Witt (Crusaders), Craig Gower (Bayonne), Antonio Kaufusi (Newcastle Knights), Shane Rodney/Michael Robertson (Manly Sea Eagles), Kieron Dixon, Julien Rinaldi
Out: Rob Purdham (retired), Luke Gale (Bradford), Andy Ellis/Oliver Wilkes (Wakefield), Mark Burnett (Hull FC), Luke Ambler (Leeds - loan), Danny Ward, Nick Kouparitsas, David Williams, Mark Calderwod, Jack Latus, Karl Pryce
Dave Woods' verdict: Potentially the best London side for some years given the pedigree of their overseas signings. It's a new beginning with the name change and you can't over-estimate how important London is to the general health of rugby league. I would argue that a successful London would give the sport a bigger national profile than even a successful England team. Anyway, that's for another day. This London squad is good enough to make the play-offs and a following wind might just see them into the top four, but that's unlikely. Their best chance of silverware this year is the Challenge Cup and a place at Wembley is my tip for them.
Looking forward to watching: Dual-code international Craig Gower hasn't played top-class rugby league for three years, so can he still produce the goods? If he can, he could be one of the best signings in Super League this year. London need him to be.
BBC London 94.9's Ian Ramsdale on London Broncos' prospects.
ST HELENS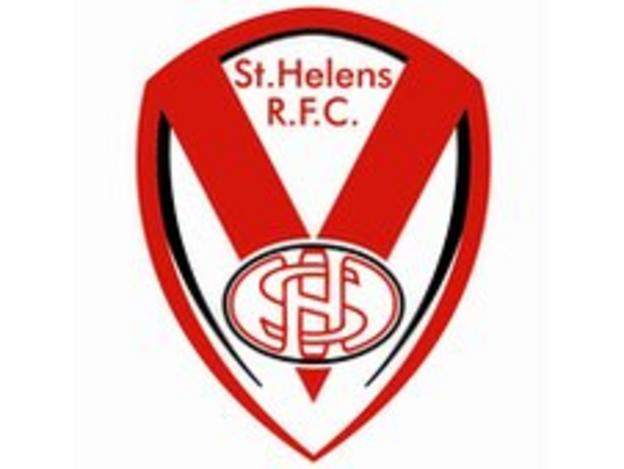 Last year: 3rd (Grand Final runners-up)
Coach: Royce Simmons
Ins: Lance Hohaia (New Zealand Warriors), Anthony Laffranchi (Gold Coast Titans), Mark Flanagan (West Tigers), Anthony Walker/Josh Jones/Danny Jones/Joe Greenwood/Jordan Hand (Academy).
Outs: Kyle Eastmond (Bath), James Graham (Canterbury Bulldogs), Leon Pryce (Catalans), Matty Ashurst (Salford), Scott Moore (Widnes), Gareth Frodsham (Batley), Tom Armstrong (Swinton), Warren Thompson (released)
Dave Woods' verdict: What they achieved in temporary accommodation at Widnes last year was very impressive. To reach the Grand Final in a year when they had so many injuries to so many key players was terrific. This year could be even better. The new stadium is magnificent, although there is a question of how well Saints will settle in their new home. They have lost a giant in James Graham, but their recruitment is high quality. Mark Flanagan, Lance Hohaia and Anthony Laffranchi are all top pedigree players who will have an influence. I wouldn't be surprised if they finished top of the pile.
Looking forward to watching: Can Jonny Lomax kick on from last year? I reckon he can. This campaign, right from the off, he knows he's one of Saints' main men. One of the most exciting talents to emerge in the last couple of seasons, if his game continues to develop, as most believe it will, he's a potential Man of Steel candidate.
BBC Sport's Ray French assesses St Helens' chances.
SALFORD CITY REDS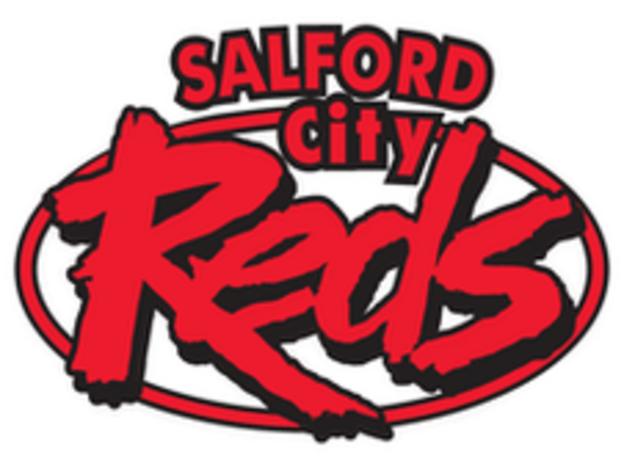 Last year: 12th
New coach: Phil Veivers
Ins: Matty Ashurst (St Helens), Shannan McPherson (South Sydney Rabbitohs), Joel Moon (New Zealand Warriors), Ben Gledhill (Wakefield), Jordan James (Crusaders)
Outs: Stefan Ratchford (Warrington), Jack Spencer (Wests Tigers), Rob Parker/Adam Clay (Leigh), Max Wiper (Whitehaven), Ray Cashmere, Mark Henry (retired)
Dave Woods' verdict: In a way, almost as strategically important to the game as London. Salford now have the chance to expand their market into Manchester as a result of the new stadium. If they do it right, they could be a major force. But this first year in the new stadium could be a struggle at times. Not the best close season, with the bizarre departure of Matt Parrish. But it gives Phil Veivers a chance to make his mark, having been overlooked first time. Their recruitment hasn't been eye-catching and they have lost Stefan Ratchford. But there are still some good players. They should be one of the clutch of sides fighting for the bottom end of the top eight.
Looking forward to watching: New signing Joel Moon seems a bit of a character. He doesn't arrive with a five-star reputation as a player, but you get the sense he could be an entertainer at times this season. He's not Salford's key player, but I just have a sneaky suspicion he might catch the eye a time or two. Hope I'm not wrong.
BBC Radio Manchester's Nathan Middleton gives his thoughts on Salford.
WAKEFIELD TRINITY WILDCATS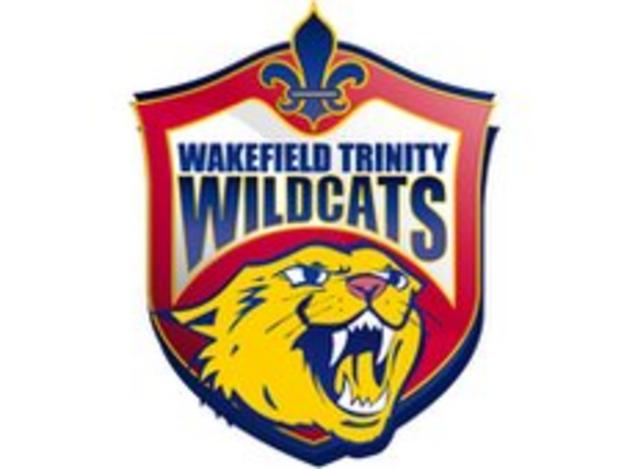 Last year: 13th
New coach: Richard Agar
New assistant coach: Glenn Morrison
Ins: Peter Fox (Hull KR), Ali Lauitiiti (Leeds), Danny Washbrook (Hull FC), Oliver Wilkes/Andy Ellis (Harlequins), Richie Mathers (Castleford - loan), Dean Collis, Vince Mellars (Crusaders), Ben Cockayne (Hull KR), Andy Raleigh/Danny Kirmond/Kyle Wood (Huddersfield), Kyle Amor (Leeds), Matt James (Barrow), Steve Southern (Newcastle Knights), Isaac John (New Zealand Warriors), Paul Aiton/Tim Smith (Cronulla)
Outs: Luke George/Aaron Murphy/Tommy Lee (Huddersfield), Julien Rinaldi (London Broncos), Liam Higgins (Sheffield Eagles), Michael Korkidas (Keighley), Glenn Morrison (retired, now assistant coach), Kevin Penny, Stuart Howarth, Kieran Hyde, Josh Veivers, Jeremy Smith, Ryan Tongia, Kevin Henderson, Jarrad Hickey
Dave Woods' verdict: This time last year they appeared doomed. In fact, up until the night before the licensing announcement, they probably were. But Crusaders' loss is Wakefield's gain and it's almost like having a new team playing out of Belle Vue this year with 17 players in, 20-odd having left, and a new coach in Richard Agar. The Wakefield fans have needed the pre-season friendlies to get to know their new heroes. There is a solid-looking quality to the Wakefield squad that should mean they have a good chance of making the play-offs, so long as they all get used to each other in time.
Looking forward to watching: You can't take your eyes off Tim Smith. He is a restless character on the field. But he's also very skilful and, if he settles to the task and gets the right support from his team-mates, he could become a real Wakefield hero this term.
WARRINGTON WOLVES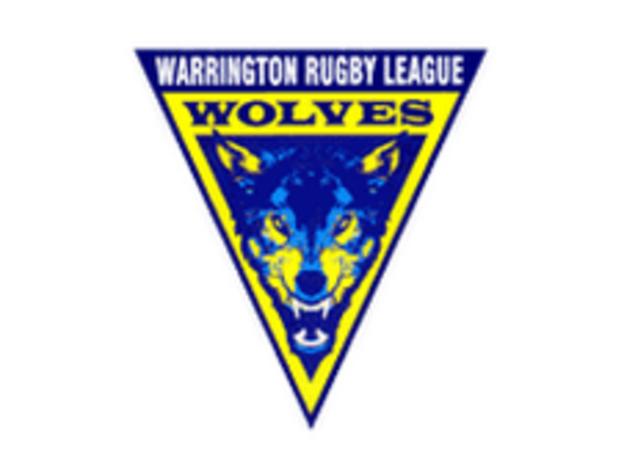 Last year: 1st (Lost in play-off semis)
Coach: Tony Smith
Ins: Trent Waterhouse (Penrith Panthers), Stefan Ratchford (Salford), Chris Hill (Leigh)
Outs: Jon Clarke (Widnes), Louis Anderson (Catalan Dragons), Matt King (South Sydney Rabbitohs)
Dave Woods' verdict: Not many changes from last year, so we can expect them to be leading the challenge for silverware again. Matt King has gone, but they proved last season they have plenty of depth of young talent in the threequarters. And they have made two great signings in Trent Waterhouse and Stefan Ratchford. The bitter agony of finishing first but not making the Grand Final will, no doubt, be a driving energy that will be evident throughout the season. They will give a few a pummelling.
Looking forward to watching: It's been a pleasure to watch Michael Monaghan in the last few years, and there's every reason to believe this coming season will see him produce some more beguiling magic in the middle of the field. He'll be 32 by the end of the year - relish him while you can folks, he won't go on forever.
BBC Sport's Ray French assesses Warrington's prospects.
WIDNES VIKINGS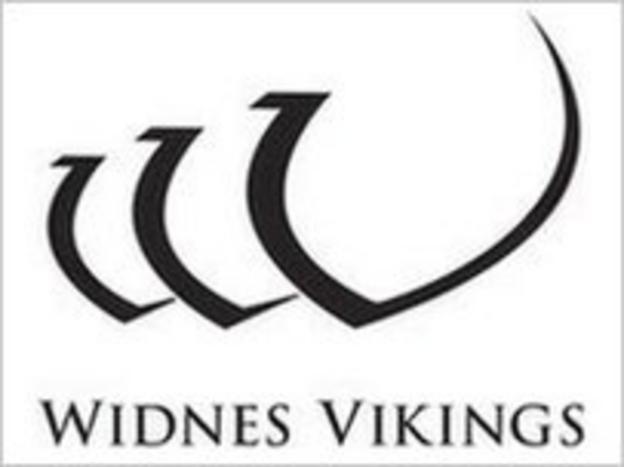 Last year: Championship (5th)
Coach: Denis Betts
Ins: Ben Davies/Ben Cross (Wigan), Patrick Ah Van (Bradford), Shaun Briscoe (Hull KR), Macgraff Leuluai (Leigh), Jon Clarke (Warrington), Willie Isa (Castleford), Scott Moore (St Helens), Hep Cahill/Lloyd White/Rhys Hanbury/Frank Winterstein (Crusaders), Chris Dean (Wakefield), Anthony Watts (Sydney Roosters), Sione Kite (Melbourne Storm), Stefan Marsh (Wigan - loan), Cameron Phelps (Hull FC),
Outs: Richard Varkulis (Whitehaven), Danny Hulme/Chris Lunt (Crusaders), Chaz I'Anson (Swinton), Matt Gardner (Leigh), Greg Scott (Dewsbury), Tangi Ropati (Featherstone), Dave Houghton (Whitehaven), Anthony Thackeray/Steve Tyrer (Halifax), Dean Gaskell, Gareth Haggerty, Shane Grady, Daniel Heckenberg, Danny Sculthorpe, James Coyle
Dave Woods' verdict: It'll be a struggle. They've got three years to make their mark, so this year is all about finding their feet in Super League. Bottom spot is the prediction, but they shouldn't mind that if they can pick up one or two good wins along the way to help build for the years to come. Denis Betts will know that despite the club's glorious history, this year is all about managing expectations.
Looking forward to watching: One of the talking points of the season could be the new Widnes pitch. The artificial surface is the very latest technological innovation. Experts reckon that matches on the pitch will be faster than on any other surface - but that means bigger collisions, more tackles and potentially more injuries. It'll be fascinating to see how it goes because, if it's successful, plenty more clubs could be playing on the same surface within a few years.
BBC Sport's Ray French on Widnes's return to Super League.
WIGAN WARRIORS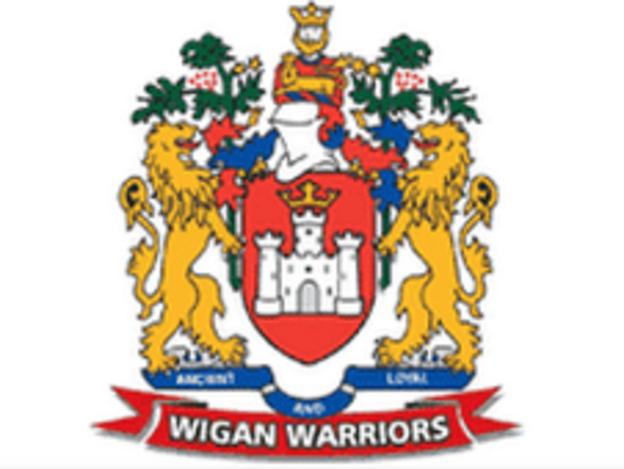 Last year: 2nd (Lost in play-off semis)
New coach: Shaun Wane
Ins: Epalahame Lauaki (Hull FC), Gil Dudson/Ben Flower (Crusaders), Anthony Gelling (Auckland Vulcans)
Out: Joel Tomkins (Saracens), Ryan Hoffman (Melbourne), Eamon O'Carroll (Hull FC), Ben Davies/Ben Cross (Widnes), Karl Pryce (Bradford), Paul Deacon (retired), Andy Coley (retired), Jonny Walker
Dave Woods' verdict: The fact that they missed out on the Grand Final last year makes them very dangerous this year. New coach Shaun Wane seems to be absolutely relishing the chance to put his mark on the club and gives a very clear message that he's expecting the side to continue to improve. Given that most of their key men are still in place means we know what to expect from them - quality. Sam Tomkins' renewed commitment to the cause is massive. But I reckon they could be squeezed out to fourth.
Looking forward to watching: It's an obvious thing to say, but Sam Tomkins remains one of Super League's most watchable talents. He divides emotions in a way that only the most talented players do. But, for those who like to see mercurial skills, whatever colour shirt the player is wearing, another year of Tomkins is a sumptuous proposition.