Thorman ready for Knights Northern Rail Cup challenge
Last updated on .From the section Rugby League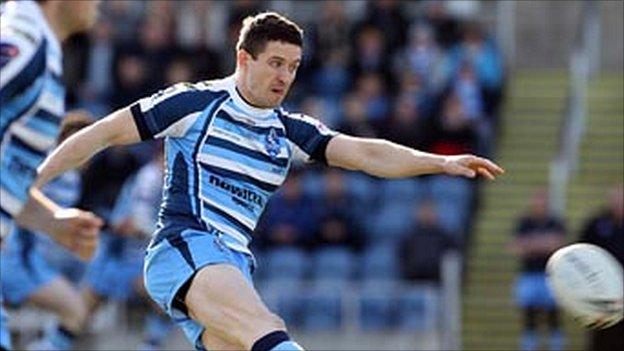 York City Knights coach Chris Thorman wants his players to focus on a good run in the Northern Rail Cup.
They play their first group game against Doncaster on Sunday and go on to play Swinton, Gateshead and Sheffield Eagles.
Player-coach Thorman told BBC Radio York: "It's not a preparing us for the league competition.
"It is a competition in its own right and it's one we are going to be taking very seriously."
He added: "I think we have to be focussed on doing as well as we can.
"I think a fair target is reaching the knock out stages of the Northern Rail Cup.
"There are three pieces of silverware open to us.
"I'm going to throw it out there now, we're not going to win the Challenge Cup.
"We have to consider the Northern Rail Cup as being one of those items of silverware that's up for grabs.
Thorman said a good start to the competition is essential if they are to move through to the next round.
"We have to start off well. It's not just about the first fixture being important but it's the start of that first fixture. You have to start positively.
"We're excited. We can't wait to get stuck in. We've got a squad that is just dying to get out there," he concluded.