York City Knights boss Thorman warns of 'physical' game
Last updated on .From the section Rugby League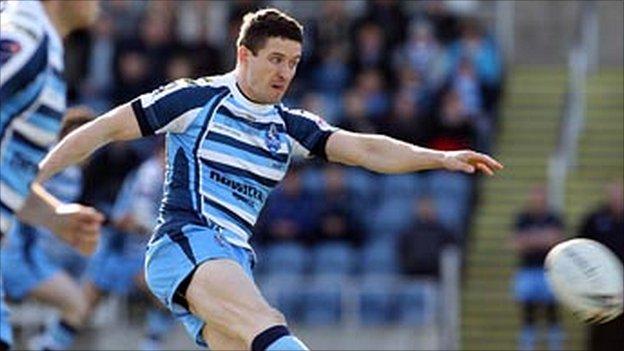 York City Knights coach Chris Thorman is warning his players to expect a tough battle at Sheffield in their final Northern Rail Cup group game.
Both teams are unbeaten after three games and need just one point to progress to the quarter-finals.
Thorman told BBC Radio York: "They're the form team of the Northern Rail. We're certainly aware of their threat.
"More than anything we know we're in for a real physical encounter. We need to be prepared for a battle."
He added: "We played them in our last league game of last year. They've made a few changes but not a huge amount.
"We've got [assistant coach and former assistant at Sheffield] Mick Cook in our ranks who can sort of tip us up on a few individuals."
Thorman is likely to make changes to the team that beat Gateshead but he will make some late fitness checks on some of his players after they played three games in eight days.
"There are a fair few injuries I'm not willing to go into," he said.
"We've got a few sore bodies as you'd expect over a week of playing.
"This week's been about getting their energy levels back, getting soreness out of their bodies, massage, pre-hab type stuff, foam rolling and all that sort of stuff rather than intensely on the training field.
"We probably haven't spent as long as we normally would on the training field. We've felt it was important to get the boys' bodies back to normal.
"We'll monitor the fitness of numerous players and see how they are."