Castleford head coach Millward set to return from leave
Last updated on .From the section Rugby League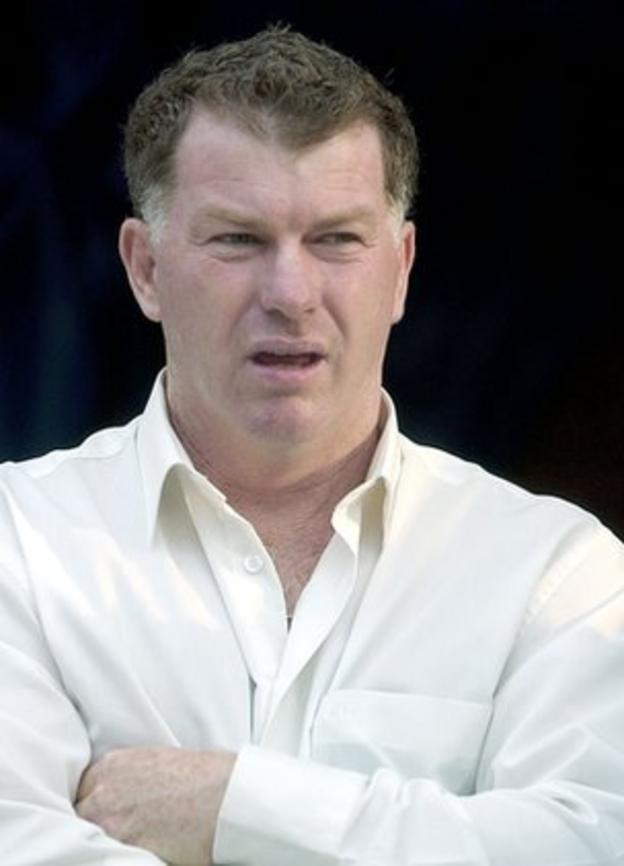 Castleford head coach Ian Millward will return to work at the club this weekend after compassionate leave.
Millward will have a say in team selection this weekend, although Donlan will remain in charge.
He said: "Ian is in good spirits. He watched the game last Friday on television with his family."
Castleford, with just one win from five matches this season, are 12th in the Super League table and travel to London Broncos on Saturday, who sit a place below them and are without a victory this campaign.
"Ian is going to be back with us on Monday," Donlan added. "We've got a meeting with the players and all the staff at one o'clock. He's got a few things he needs to say to everyone.
"We had a good chat first thing on Monday morning and he rang me again on Monday evening to discuss how training had gone that day.
"We spoke about the squad and selections for this week and who he wants to play in the reserves to get some game time in.
"The unfortunate thing is it would have been Robbie's birthday on Saturday, so it's another hurdle he's got to get over.
"The aim this week is to make his return a lot easier with a victory.
"It would be nice for him to be able to sit down and watch a winning team when he looks at the video on Sunday night.
"The aim is to welcome him back with two more points on the ladder."