York City Knights coach rues poor defence after opening loss
Last updated on .From the section Rugby League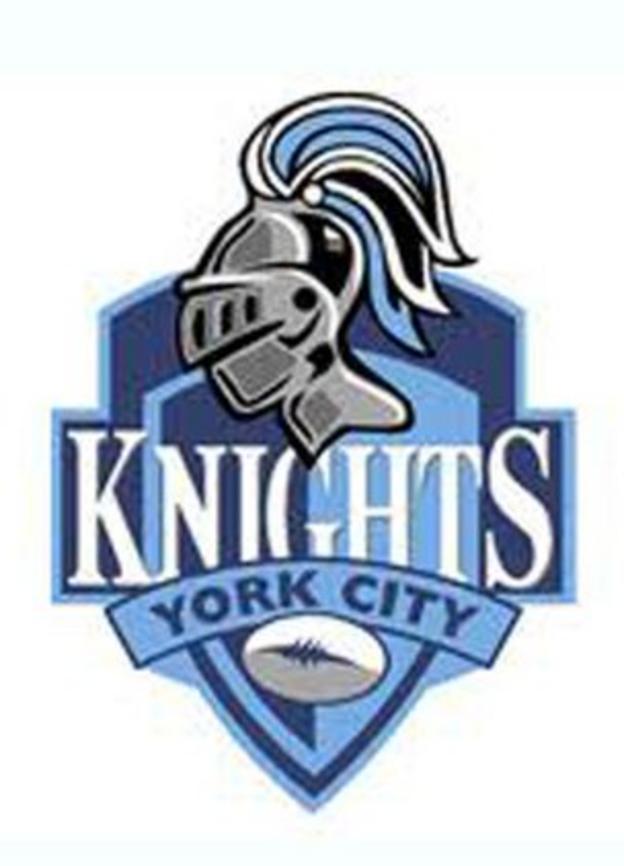 York City Knights assistant coach Mick Ramsden saw a "very disappointing" display as his side went down 30-10 at Dewsbury in their opening league game.
"We expected to perform a lot better than that, our performance made it a lot tougher than it should have been," Ramsden told BBC Radio York.
"It was mainly down to our poor defence and poor one-on-one tackling.
"There were just far too many missed tackles for us to build any pressure in the game."
He added: "All the players are pretty disappointed, but it's round one and we've got a long way to go.
"Defensively we are definitely not where we should be. The players in most cases are getting into positions to make the tackle, but they're not making that tackle."
Prop Paul King missed the game, and the Knights hope he will be fit in time for the visit of Halifax.
"It's very, very possible that Kingy will be back next week. He gives us a little bit more, he can liven the team up, players respond to him well," Ramsden added.
"We're trying to improve as we go on, but we're still positive that we're going to perform as we want to perform."