Knights assistant Ramsden sees positives in Cup defeat
Last updated on .From the section Rugby League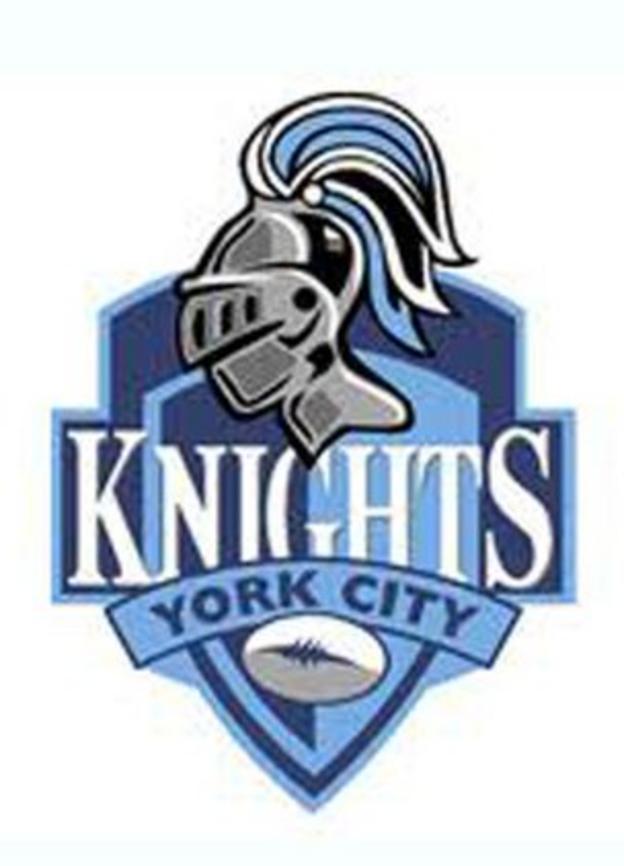 York City Knights assistant coach Mick Ramsden emphasised the positive aspects of their 50-12 Challenge Cup defeat at home to Sheffield Eagles.
"There was plenty of effort there, and the players were digging in more for each other, especially in the first half," Ramsden told BBC Radio York.
"We did improve in some areas that we'd talked about during the week."
The Knights are still looking for their first league win, and will try again when they play Batley next Sunday.
"The wind was really bad, even Sheffield were spilling the ball in the first 20 minutes," Ramsden added.
"You've got to give our boys some credit, they put Sheffield under pressure, our line speed was alright and we were getting into them a bit and they were spilling the ball.
"When you're coming into the game with confidence a bit low, you need that sort of thing to get the boys up again."
Ramsden added that, with the Knights 18-0 down at half-time: "[I] knew Sheffield would come out firing, and we would have to battle to stay in the game. Sheffield did just that and they caught us a few times."
"We knew coming to York wouldn't be easy," said Sheffield coach Mark Aston, "we had to change our game structure and work on not going round them but going through them.
"York had a couple of kids making debuts, with the enthusiasm and intensity that they bring to the party, so we're relieved."