Rochdale coach John Stankevitch could quit over fine
Last updated on .From the section Rugby League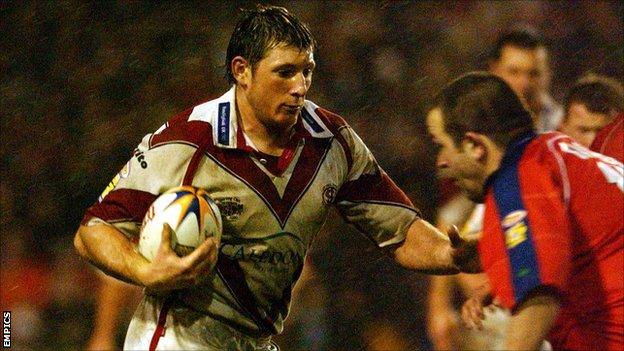 Rochdale coach John Stankevitch could quit the sport after being fined £1,000 for verbally abusing a referee.
The punishment followed an incident during their 40-16 Northern Rail Cup defeat by Keighley on 26 February.
"If the case for appeal isn't heard or the disciplinary commission don't see sense with the outcome of an appeal, I'm prepared to walk away.
"I'm massively prepared to stand by my principles," the 32-year-old told BBC Radio Manchester's Rugby League Extra.
"I'm not saying this for reaction or effect. I'm saying it because it's what I believe in."
He was deemed to be guilty of improper conduct and a breach of the sport's respect policy but continues to protest his innocence.
"In any walk of life, if someone was to say to me 'I'm fining you £1,000' for something that I've not done, would I pay it? No I wouldn't," added Stankevitch, who played in Super League for St Helens and Widnes.
"I'd fight to clear my name and it's exactly the same situation here. I will not be paying a fine for something that I've not done.
"Whether a disciplinary committee find me guilty or not, I will not be paying it out of principle."