Widnes 'miles behind' rest of Super League - Paul Cullen
Last updated on .From the section Rugby League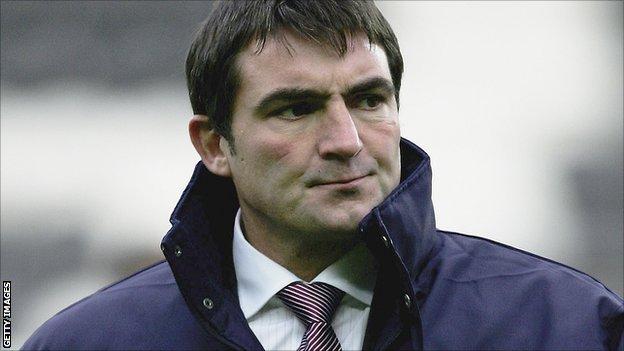 Director of rugby Paul Cullen has said Widnes are "miles behind" their Super League rivals, in terms of finances and the strength of their squad.
"We've been out for seven years and we might as well have been out for 70," Cullen told BBC Radio Merseyside.
"Teams have gone past us at a pace and to catch up is easier said than done."
He continued: "It's about £7.2m that all those other clubs have spent on their squad that Widnes haven't had over the past six years.
"It's a massive amount of money and a massive length of time. We're miles behind in every aspect of our club.
"We've been running a Super League club on a Championship budget for a long time. It's going to take a long while to get Widnes back to where we want it to be."
Widnes have sprung a surprise or two so far this season, including beating Wigan in Super League and narrowly losing to St Helens in the Challenge Cup fourth round.
But Cullen believes the aftermath of those performances have shown how far the club have to progress before becoming a force in Super League again.
"I'm realistic and if you've not got the quality and experience, you're going to struggle," he said.
"When we beat Wigan, we produced a breathtaking performance, but we had nothing left in the week. That's the difference between us and the rest of the Super League clubs."