Former Salford captain Malcolm Alker faces anti-doping investigation
Last updated on .From the section Rugby League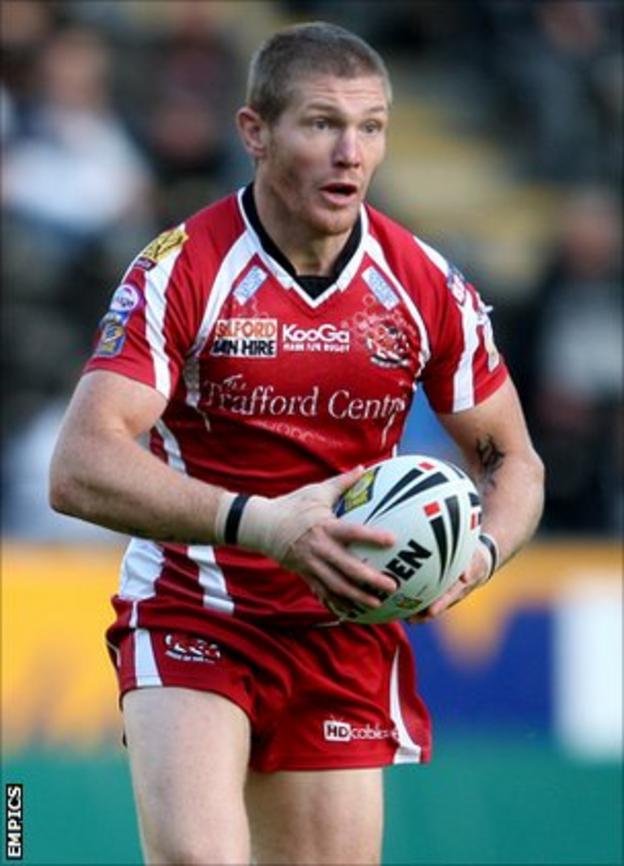 Ex-Salford captain Malcolm Alker faces an investigation from UK Anti-Doping after claiming he took illegal drugs while still playing in Super League.
In his autobiography released next week, the 33-year-old admitted taking cocaine and banned growth hormones.
The Rugby Football League passed the information onto the UK Anti-Doping agency, who stated: "Mr Alker's alleged admissions are of interest.
"We will be seeking to clarify the relevant facts in this matter."
The former hooker, who retired due to injury in 2010, played more than 350 times for Salford and ended his long association with the Reds in 2011.
He told the Manchester Evening News: "People may be thinking I've decided to bring out a book because I'm still bitter about how things worked out for me at Salford towards the end of my career. That's not true.
"The book is a real warts-and-all account of my life and my career.
"I said I wanted to go to the grave with a clear conscience and it tells of the mistakes that I've made in life.
"I once went a full season needing a shoulder reconstruction, but battled on. I also underwent a course of human growth hormone.
"I became depressed, but, by coming clean, I hope what I've revealed will see things improve within the game for player welfare.
"I'm also hoping that young players will take note, realise the pressures of professional rugby and the pitfalls and don't make the mistakes that I did."
In an interview with BBC Radio Manchester in March, Alker said he was disappointed with the manner of his departure from Salford, where he also served as a coach, after 16 years with the club.
He was sent home from training and later filed a complaint against the club.
"There were a few issues behind the scenes," he told Rugby League Extra. "I had a few disagreements with the hierarchy of the club.
"I felt my side of the story wasn't aired. I felt I was ousted really."
Salford director of football Steve Simms said the club were unaware of any drug use by Alker during his time as a player.
"It's surprising and disappointing to hear those comments," Simms said.
"Players are tested regularly and at random and they get caught sooner or later. It's a thorough and rigorous process."