Shaun Wane relying on Wigan Warriors pride for victory
Last updated on .From the section Rugby League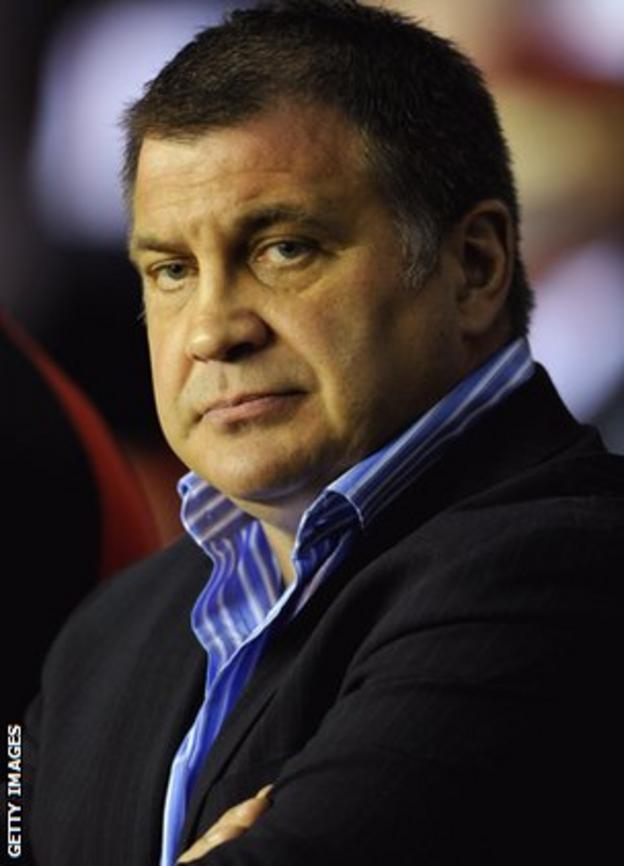 Wigan Warriors coach Shaun Wane is hoping that local pride will guide his team to a "convincing win" against St Helens on Saturday.
Warriors are top of the Super League table, but Wane believes local pride is more important than league position for these occasions.
"For Wigan lads to play against St Helens the form book goes out of the window," he told BBC Manchester.
"It means everything to us. We're all pumped and ready for the game."
He furthered by the point by claiming that, should the roles be reversed, he would still expect his side to win the match.
"These are one-offs. If we were at the bottom of the league and they were at the top, I would still go expecting to win," he said.
"In training everybody is really enthusiastic. I've had to rein the players in. We had a really defensive day yesterday in training and we all got stuck into each other because that's the way I want it to be this weekend.
"I want it to be a real physical, aggressive battle. I'm looking forward to a really tough game and I expect a convincing win."
After the 28-18 victory over Leeds in last year's final, Wane told of his players' will to be part of this season's showpiece.
"I've got a real tough group of players here with a real desire to get back to Wembley. They'll need no motivating this week," he added.
Wane also stated the importance of home advantage for the fixture, despite alleged calls from the Rugby Football League to move the game away from the DW Stadium.
But he also said that he would expect a good performance wherever the game was played.
"It's good for our fans to make our stadium a really intimidating place for the St Helens players and fans to come, but being a professional team we would have dealt with it and if we played in my back yard I would expect a good performance."