Salford City Reds sign Limoux Grizzlies' Luke Towers
Last updated on .From the section Rugby League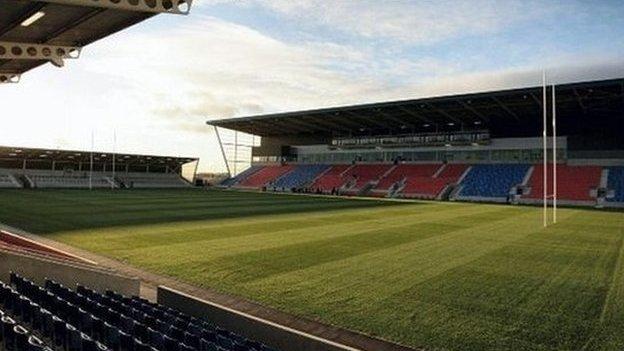 Salford have signed Australian full-back Luke Towers from French club Limoux Grizzlies.
Reds head coach Phil Veivers said: "We have had very good reports on Luke and we'll see how he shapes up.
"I'm told he's good enough for both the NRL and Super League. He will have to learn everything pretty quickly."
Versatile Towers can play on the wing and at half-back but will be able to stake a claim for the full-back slot which will be vacated when Patten retires at the end of the season.
Reds director of football Steve Simms said: "Luke is an exciting player who can score tries and that is what the game is ultimately about.
"He's coming over and Phil will have a look at him and, to be fair, he will be having a look at us at the same time.
"But he comes with great reviews and we are looking forward to seeing what he has to offer."