Drug-test protocol irritates Warrington coach Tony Smith
Last updated on .From the section Rugby League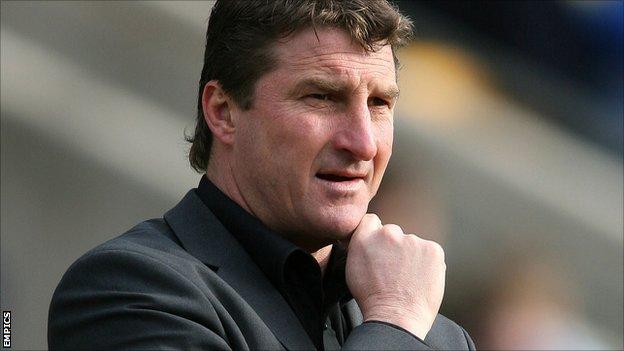 Warrington coach Tony Smith would like to see changes made to the procedure of post-match drug tests.
Smith was unhappy that some of his players were unable to celebrate the 68-4 win over Widnes due to the immediate need to produce a sample.
"I'm all for drug testing but the system changed and we've allowed this situation to happen," said Smith.
"Those boys may only have once in a lifetime to celebrate after a special game and they get denied it."
He told BBC Sport: "Our sportspeople come off the field and they go straight into an office, where they have to do all the paperwork and they have to produce a specimen if they can.
"It wasn't a Challenge Cup final for us but we've had it at a Challenge Cup final where some of our players weren't able to celebrate with their team-mates.
"We've complained about it but nothing's changed. Even the drug testers agree that they should be coming with us back to the dressing rooms, watching the players participate in the celebrations and then going back to produce specimens.
"It's the same for the poor Widnes boys. They should all be together straight after the game.
"That's why you play a team sport and a tough sport like rugby league, you all stick together. You're not allowed to do that in our current system and it irks me."
Warrington made easy work of their Magic Weekend victory, running in 12 tries against the Vikings, who remain bottom of the table.