Bradford Bulls issue warning over club's financial state
Last updated on .From the section Rugby League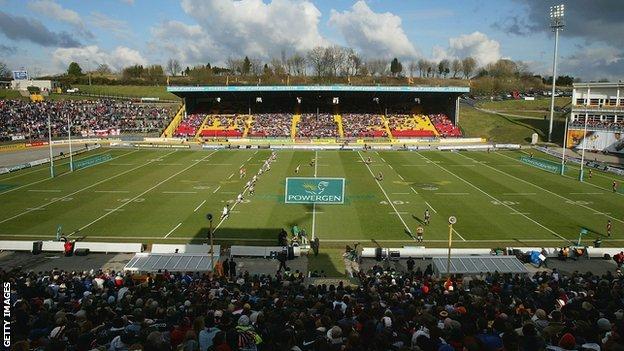 Bradford Bulls director Stephen Coulby has admitted that the Super League club's financial situation is much worse than originally thought.
He added that a significant sum, understood to be around £500,000, is in the pipeline from a would-be investor.
But another £700,000 was needed to avoid the threat of administration.
An independent review of the club's finances, instigated by former chairman Chris Caisley, revealed that the club are losing £100,000 per month and that former chairman Peter Hood and his former co-director Andrew Bennett, who both stepped down last month, budgeted to lose over £1m this year.
In April, fans responded to an urgent call to donate funds, raising around £500,000 and it was claimed another £500,000 would pay off current liabilities.
"The independent financial review has taken place and a further injection of £1.25m is needed to pay off short-term debts and keep the club out of administration," said Coulby.
"Nevertheless, we're in a position to carry on the talks with investors and progress is being made. There is more than one party involved and they want to see business plans and budgets for next year, which is what we've been doing for the last three weeks.
"There is progress being made but other things have come out of the woodwork, such as a six-figure loan which we didn't know about.
"We're on with the business plan and budget for next year because we need to get away from losing £100,000 a month, which is what is happening at the moment. Peter and Andrew budgeted to lose over £1m this year. How the hell you budget to lose that sort of money, about £1.2m, in a business is beyond me."
Coulby, who said he was confident that players and staff would be paid as normal next week, believes the club can negotiate a way through their current crisis.
"There are conversations ongoing with more than one potential investor and we are quietly confident of avoiding administration," he said.