York City Knights want John Davies permanently
Last updated on .From the section Rugby League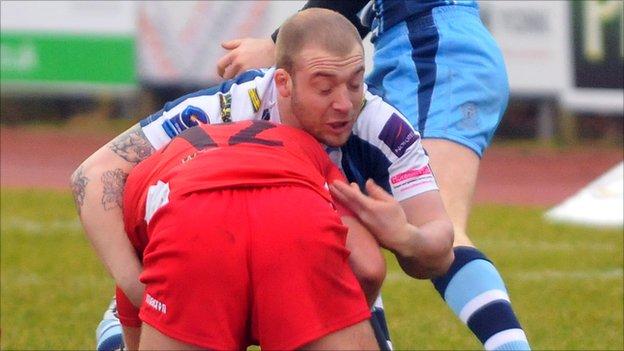 York City Knights have confirmed they are in talks with Castleford Tigers about signing John Davies on a permanent basis.
Knights' coach Chris Thorman has also started identifying other targets for the 2013 season.
"We will start talking to players this week and we hope to have some positive news in the upcoming weeks," he said.
Thorman has already met with general manager Ian Wilson and chairman John Guildford to discuss who he wants to keep from the current squad and who he wants to bring in.
Thorman added: "We had a positive meeting last week and the club have really signalled their intent for next season.
"There are still a number of players in the current squad who we have not yet decided on and they have between now and the end of the season to impress".
Prop forwards Adam Sullivan and Nathan Freer, hookers Jack Lee and Brett Turner and back row forward Ed Smith are already under contract for 2013.