Rochdale coach John Stankevitch could quit rugby league
Last updated on .From the section Rugby League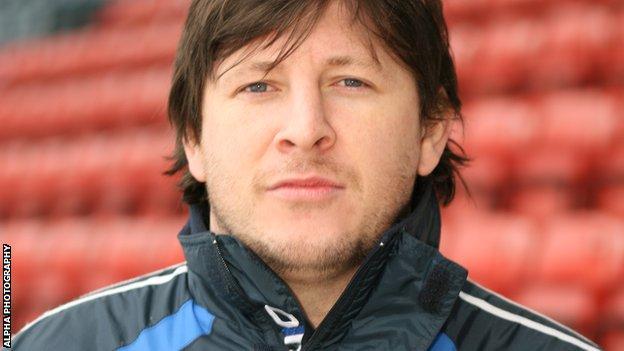 Rochdale coach John Stankevitch is considering quitting rugby league after becoming disillusioned with the sport.
The 32-year-old believes there is too much Australian influence in the game.
"I'm absolutely sick to the back teeth, so much that I am honestly considering my position in the game of rugby league," he told BBC Radio Manchester.
"That is something that I don't say lightly. I'm absolutely sick to death of the British game copying the Australian model."
The former St Helens and Widnes prop had previously threatened to leave the Championship One side and the sport after he was fined £1,000 for verbally abusing the referee.
"It will never work, we will never be able to replicate what they do in Australia for numerous reasons," he added.
"I just think that we buy into this fantastic Australian product too much.
"I watch the NRL games as much as the Super League games but it's not the same game, it is a completely different product with different athletes, different stadia, different fans, different climate, different country.
"The sooner we realise that we've got to get back to understanding what the British game's about, the better."