John Stankevitch steps down as Rochdale Hornets coach
Last updated on .From the section Rugby League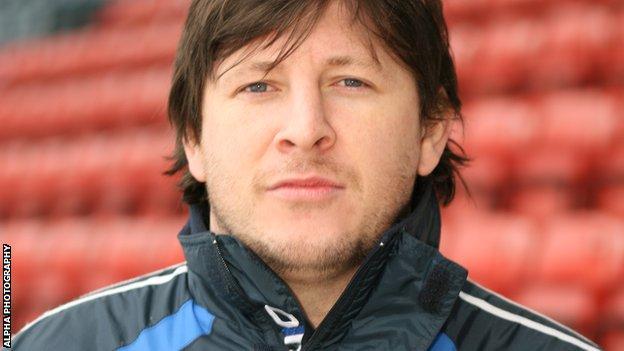 John Stankevitch has chosen to step down as coach of Rochdale Hornets but will remain at the club in a new role.
Speaking to BBC Radio Manchester, he cited family reasons for his decision.
"Unless you're involved as a player or a coach, you don't realise how much of an impact it has on family life," said the former St Helens forward.
"With two young children aged five and 10, it's really starting to impact on my life.
"We don't get a summer holiday and we don't get weekends to ourselves. I'm prepared to put up with that but I've got to a point where it feels pretty unfair to put the kids through that."
Stankevitch, who became coach in 2009, will take on a new role with the Hornets and, as sporting director, is hoping to improve revenue at the Championship One club.
"There's an opportunity at Rochdale to really build the club and I really don't think we've done that this year," he added.
"I'm not pointing the finger at anyone at Rochdale, but we've just not managed to bring any money in and it's my new job to bring some money in."
Stankevitch also confirmed that assistant coach Chris Hough will take temporary charge of Rochdale.