London Broncos coach Tony Rea hails players after comeback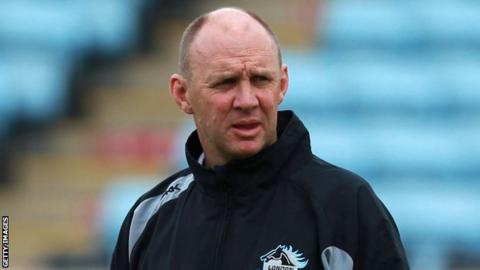 London Broncos interim head coach Tony Rea has praised the club's players after they recorded the largest Super League regular season comeback.
The Broncos trailed 20-6 at half-time in their game against Salford City Reds on Saturday but rallied to win 40-28.
He told BBC London 94.9: "It was a tremendous club performance.
"It's indicated they care and have passion. It shows they'll fight hard to get themselves out of situations, which shows what this club is about."
He added: "When you're down, it's a test of what the club is made of.
"Everyone played their part in the preparation and the lead-up."
The win over Salford ended a run of five straight defeats and Rea believes Saturday's result will help the club to finish the season strongly.
"It's important that this team, this squad and this group leaves their legacy," the Australian continued.
"There was a lot of respect earned, and they had to find that respect in really tough circumstances.
"That's the ethos of how this club was constructed and they're honouring it."