Warrington to learn from London thumping - Tony Smith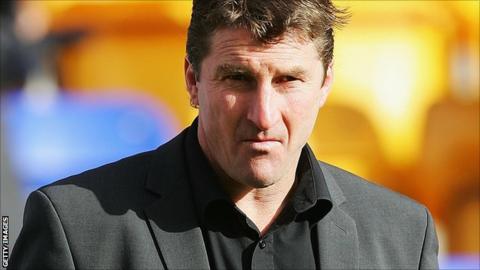 Tony Smith says Warrington's thumping 62-18 defeat at London Broncos could turn out to be a positive ahead of the Challenge Cup final against Leeds.
Several players were rested ahead of the Wire's trip to Wembley on Saturday.
"We had some young boys out there and there were some anxious moments for them during the game," said Smith.
"We'll learn some lessons from it. It's better to happen in this environment now, in this week, rather than find out about it at another stage."
Lee Briers, Garreth Carvell, Ben Harrison, Brett Hodgson, Joel Monaghan and Ben Westwood were all given the night off, but a new-look Warrington were unable to cope with a rampant Broncos side.
Luke Dorn ran in four tries as struggling London cruised to a third straight victory.
Smith told BBC Radio Merseyside: "It wasn't a good performance. You can't get a good result like that with a good performance.
"We were way below what we need to do and what we expect from each other. It can happen to any team and it's not pleasant when it happens, but it's how rugby league can be."