Whitehaven sack coach Don Gailer two weeks after promotion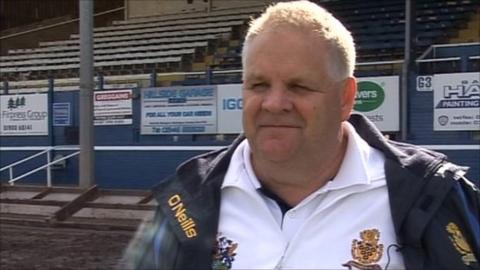 Whitehaven have sacked head coach Don Gailer just two weeks after securing promotion to the Championship.
The board of directors acted over an apparent rift between the Australian and Haven players.
Chief executive Barry Richardson said: "It had became clear there were some difficulties in the relationship between coach and players.
"In the best interest of the club these difficulties needed to be resolved quickly," he added.
The Cumbrians sealed promotion to the second tier with an emphatic 60-12 win over Gateshead earlier in August.
The club currently sit in fourth place, six points ahead Rochdale with just one league fixture remaining.
Richardson added: "It's vitally important that we build a quality squad for next year and the new coach needs to be involved in the recruitment of players.
"We would like to thank Don for what he has delivered this year. He managed, with the help of the players, to achieve promotion, which was our goal this year."