Huddersfield Giants sign Tongan forward Ukuma Ta'ai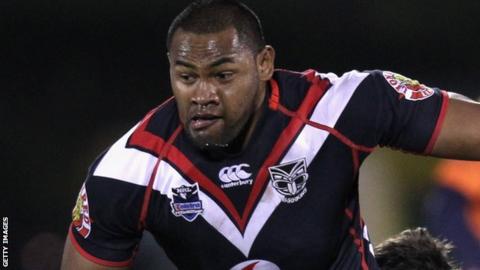 Huddersfield Giants have agreed a deal to sign Tongan forward Ukuma Ta'ai on a three-year deal from NRL side New Zealand Warriors.
The powerful 25-year-old will join up with the Giants for pre-season training in November.
Boss Paul Anderson said: "He's been on our radar for quite a while and when I heard he may be available for a UK move I earmarked him as a priority signing.
"I want players with size and strike and Ukuma ticks all the boxes."
Ta'ai said: "Huddersfield are always in the play-offs and I am excited about helping move them forward next year and will be supporting them in this year's play-offs from here at home.
"Their style will suit my strengths as will the Super League in general so all we need do now is tie up the paperwork and plan for the move."