Rugby league: Oxford to be admitted to Championship One
Last updated on .From the section Rugby League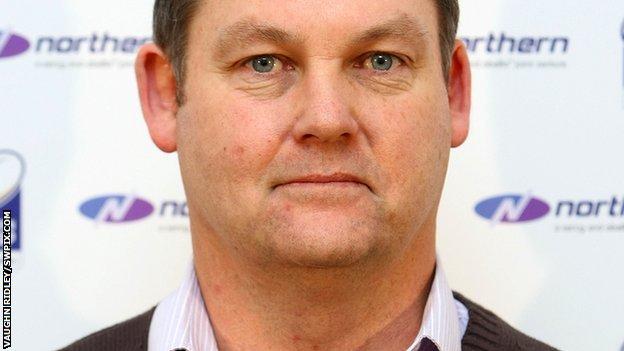 Oxford is to become the latest new home for rugby league after having a team accepted to play in a restructured Championship One next season.
The new club will be coached by New Zealander Tony Benson, the former Leigh Centurions coach, who was sacked by Oldham Roughyeds last month.
Oxford will play their home games at the historic Iffley Road ground.
They will be joined in 2013 by fellow newcomers Hemel Stags and University of Gloucestershire All Golds.
The Rugby Football League still hopes that there will be a fourth addition to the third semi-professional tier of their structure in time for the 2013 season but, nine months on from announcing their birth, Northampton last month scrapped plans to joint the competition.
Former St Helens chief executive Tony Colquitt is on the new club's board, along with former Hull and Bradford back Tevita Vaikona, director of rugby at Oxford Rugby Football Club in North Hinksey, where the new club will be based.
RFL chief operating officer Ralph Rimmer said: "Oxford have assembled an extraordinarily strong, experienced and credible board who will provide first-class leadership off the pitch.
"The new club has in place short-term and long-term player recruitment strategies and, as with the introduction of the University of Gloucestershire and Hemel Stags, we will see more players being introduced in to the sport.
"As we have made clear previously, the long-term aim of introducing new teams into Championship One from new geographical areas is to unearth and develop new players, provide more opportunities and increase the sport's playing pool.
"We are also aiming to grow the sport's market by introducing new supporters to Rugby League."