Salford City Reds winding-up petition adjourned until January
Last updated on .From the section Rugby League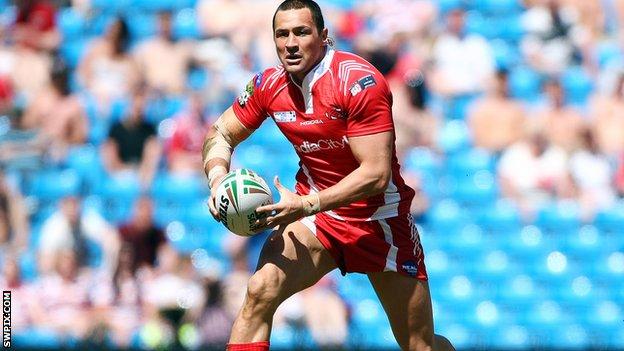 A winding-up petition hearing against Super League club Salford City Reds has been adjourned until 7 January.
The Reds before Monday's hearing in Manchester.
But the petition is still active as two former players - Luke Patten and Vinnie Anderson - have joined the action claiming they are still owed wages.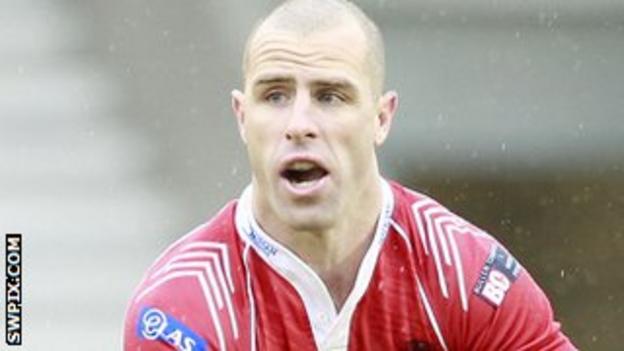 HM Revenue & Customs are also involved and are thought to be seeking in excess of £50,000 in unpaid tax.
The club have been in discussions with Salford City Council and Peel Holdings, the owners of their Salford City Stadium home, for the past week, with a view to attracting new owners and fresh investment.
The Reds have been able to meet their wage bill for October, despite reports that failure to do so would force the club into administration.
Patten and Anderson, who were among seven players to leave the club at the end of the 2012 season, are each thought to be owed about £40,000 under a "salary sacrifice" arrangement which they entered into during their time at Salford.
Salary sacrifice is a contractual arrangement, whereby an employee gives up the right to receive part of their wage, usually in return for their employer's agreement to provide some form of non-cash benefit.
Richard Cramer, legal representative for the two players, said: "They don't want to see any harm come to the club but they did what they had to do.
"It's been a bit a bit of a worry for both of them. They were hoping a deal would have been finalised by now and they could have been paid up.
"I am cautiously optimistic that they will get their money but they need the deal to go through."
In a statement released on their official website, Salford say they remain confident of making the payments to Patten and Anderson before the second hearing.
It reads: "As was reported recently, Salford City Reds were in court this morning in relation to a winding up petition brought by management consultants Steuer Gregsson.
"The result of the hearing was that Steuer Gregsson withdrew the petition as the matter had been settled between themselves and Salford City Reds prior to the court date.
"The hearing was adjourned until 7 January, 2013, due to two players attaching themselves to the petition. However, the club maintains that payments owed to these players will be made on time and in advance of the second court date.
"This matter relates to contractual payments not due to be made until the end of November.
"The club are still in discussions regarding future investment. Meanwhile, we welcome the players back to training in approximately one week and look forward to the new campaign."