Widnes: Denis Betts says Vikings will be prepared for second year
Last updated on .From the section Rugby League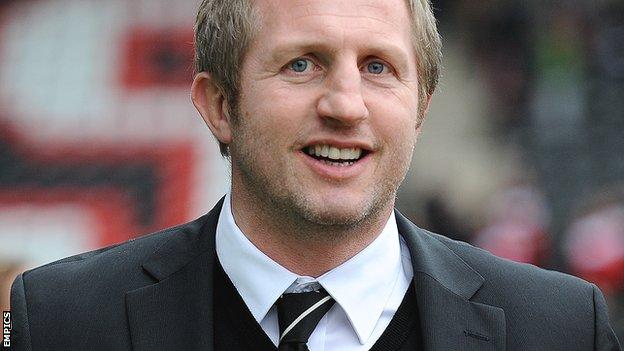 Denis Betts believes Widnes will go into their second season in Super League with solid foundations in place.
Coach Betts told BBC Radio Merseyside: "At this stage last year, we didn't really have a team, we had no gym and we had nowhere really to train.
"Now we've got things in place, the lads know each other, they've settled down really quickly and there's a better feeling all round."
A hastily-assembled squad early on, but performances and results in the second half of the campaign were much improved as the Vikings
Betts has been able to strengthen his squad further ahead of next season, with the most high-profile new arrival at the Stobart Stadium.
"You can't just throw a group of people together and expect everything to work," added former Wigan and Great Britain forward Betts.
"We had our difficulties at times last year. You have to be able to cope with other people's inadequacies and you have to let people understand what yours are.
"We've got a group now that have found themselves out throughout the year. To chuck Kevin into that - he's come in and he's lit the place up - he knows how to be successful and it's been good to watch him work."
Widnes will begin the with a trip to London Broncos on Sunday, 3 February.