Super League Show returns for December special
Last updated on .From the section Rugby League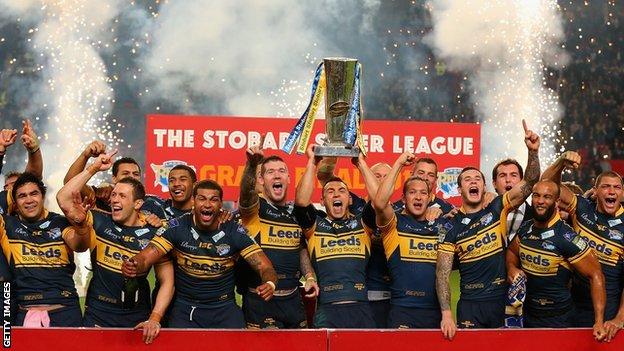 The Super League Show returns for a one-off special this Sunday, 16 December at 14:15 GMT on BBC One in the north of England.
The programme will be repeated across the UK later that day on BBC Two and will be on iPlayer for the following week.
Presenter Tanya Arnold said: "The show looks back at another eventful year and asks a few questions about what can be learned from some of issues that arose from the season.
"We're also looking ahead to 2013, a massive year for rugby league with the World Cup coming to these shores."
As well as reviewing the fortunes of all 14 sides in the 2012 Super League campaign, the show will also include features with Grand Final-winning coach Brian McDermott and his old mentor Brian Noble, the best moments from Man of Steel Sam Tomkins's season and a reflection of a dramatic 12 months on and off the field at Bradford Bulls.