Tyrone McCarthy wants more competitive international game
Last updated on .From the section Rugby League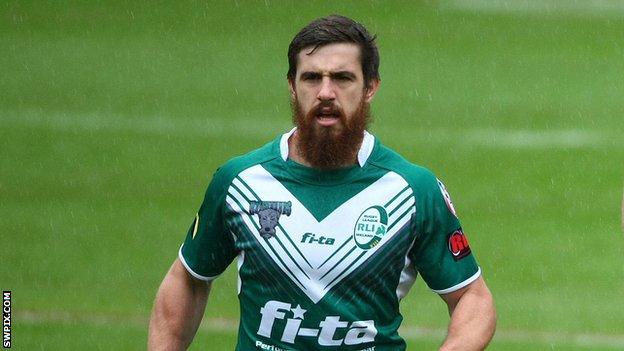 Warrington forward Tyrone McCarthy has written to the Rugby Football League, putting forward his ideas to make lesser nations more competitive.
England's Autumn International Series victory was
"It's not competitive enough," said Ireland international McCarthy.
"That's what people have been striving to get - a competitive game for the England team for when they play New Zealand and Australia."
He told BBC Radio Merseyside: "I want Ireland to be a success, but more so, I want the game of rugby league to be a success.
"Sometimes they [the administrators] might not have thought of those ideas. If people aren't saying what they think, how are they supposed to know what's going on in people's minds?"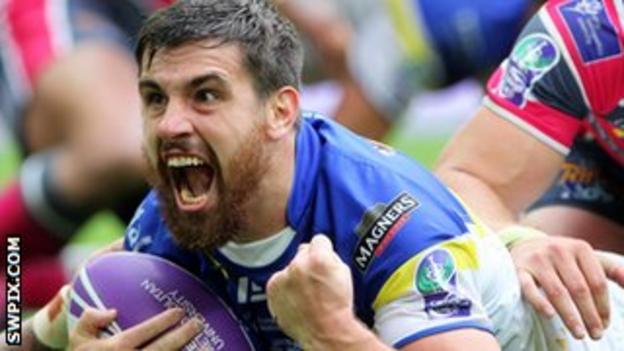 Steve McNamara's side thumped Wales 80-12 in their first match and then cruised to two easy victories over France to
While the Autumn International Series was being played, Ireland were involved in their own mini tournament.
in Edinburgh, but Ireland were then hammered 56-4 by England Knights - effectively England's reserve side.
McCarthy, who is expected to be part of Ireland's squad for next year's World Cup, wants to see Scotland, Wales and Ireland internationals given more Super League experience, allowing those countries to build stronger national teams as a result.
And players switching their national allegiances is another area where he would like to see changes made.
His Warrington team-mate Ben Harrison and Wigan hooker Michael McIlorum were members of the Ireland squad at the last World Cup in 2008 and have since gone on to earn full honours with England.
"If you look at the lads who have played for Ireland, there are a few that are now England internationals," added the 24-year-old. "It goes to show that good players have represented Ireland over the last few years.
"They've all been eligible [for both England and Ireland] and if those rules are in place - they might have always said they want to play for England - but it takes that question out.
"Maybe the international teams wouldn't feel as discouraged about lads leaving and going on to play for countries at what is seen as a higher level."
The Wolfhounds, currently ranked ninth in the world, have been drawn alongside England, Australia and Fiji at the World Cup.
"The thing we want to achieve is to make sure we're competitive," added McCarthy, a Challenge Cup winner with Warrington in August.
"We don't want to be getting beaten by 20 or 30 points. We want to make sure we're trying to win these games.
"I don't think we could have had a harder group. Fiji is our first game and the top three go through, so that's the massive one that we're looking at. If we win that, that will give us the confidence for the last two games against England and Australia."