Ukuma Ta'ai: Huddersfield Giants signing granted visa
Last updated on .From the section Rugby League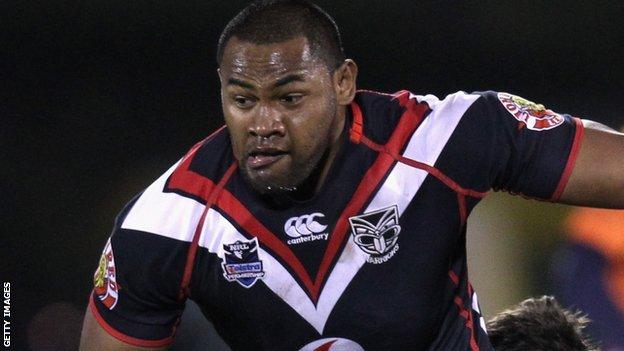 Huddersfield Giants signing Ukuma Ta'ai has been granted his visa and is expected to fly into the UK shortly.
But visa issues meant he was unable to join the squad for pre-season.
"The news is very good for everyone concerned, not least for Ukuma and his family who have a had a worrying time," Huddersfield managing director Richard Thewlis said.
"He is in receipt of an email confirming all is in order and that his visa has been granted.
"The process now is simply to wait for his passport to be returned to him from Manila and he can then board the plane to England."