Leeds Rhinos prop Jamie Peacock turns down England role
Last updated on .From the section Rugby League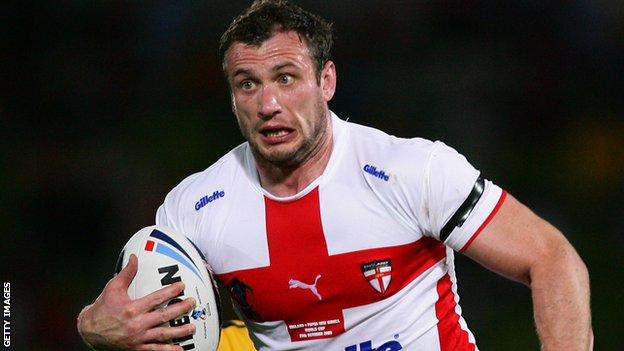 Leeds Rhinos prop Jamie Peacock has rejected the opportunity to work with England in a support role at the 2013 World Cup.
Peacock said: "I'm doing a masters in sports business and administration and that's taking up a lot of my time.
"If I was to commit to doing the England job, I wouldn't have the time to do it properly."
He added: "I think Steve McNamara [England coach] kind of suspected it might be coming. He totally understands they will get somebody else to do that role.
"Steve said if he needs any advice he'll ring me but I don't imagine he will. He'll be fine with all the staff he's got at the moment."
Peacock won 48 caps for England and Great Britain between 2000 and 2012.
Last season he won his eighth Grand Final, helping the Rhinos to victory over Warrington in the final.
The Rugby League World Cup is being held in the northern hemisphere for the first time since 2000 and runs from 26 October until the final at Old Trafford on 30 November.