Wakefield Wildcats: Richard Agar agrees to coach France part-time
Last updated on .From the section Rugby League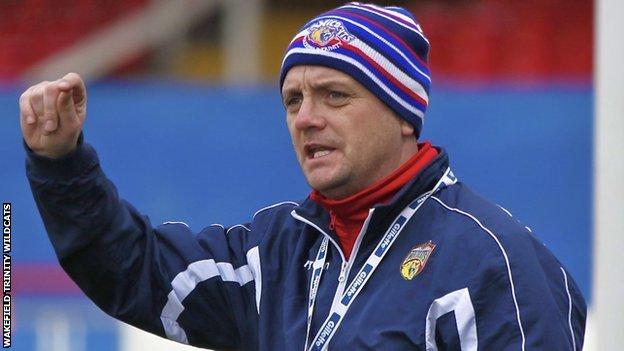 Wakefield Trinity Wildcats boss Richard Agar has been appointed as France national coach on a part-time basis.
The 41-year-old will lead the country into the World Cup later this year.
He replaces Lezignan coach Aurelien Cologni who took temporary charge during last year's Autumn International Series with England and Wales.
"To be able to take part in a World Cup as a coach is something everybody has an aspiration to do," Agar told the club website.
"I am genuinely excited and I'm really pleased that I'm the person to head up their organisation and I'm sure I can help them along the way and make an impact.
"There are some gaps in the calendar and I'm over in France with Wakefield in a couple of weeks so I'll have half a day at some time to pick up on some meetings.
"Throughout the season I'm looking to go over and run possibly three workshops and meetings to get the whole squad together but in the gaps in the calendar around the Exiles weekend and things like that."
The Wildcats have made a good start to this year's Super League campaign, winning two of their first three games.
After three years as coach at Hull FC, Agar joined Wakefield for the start of the 2012 campaign and helped them reach the play-offs with a run of seven successive victories at the end of the regular season.