Revamp World Club Challenge says Leeds Rhinos chief
Last updated on .From the section Rugby League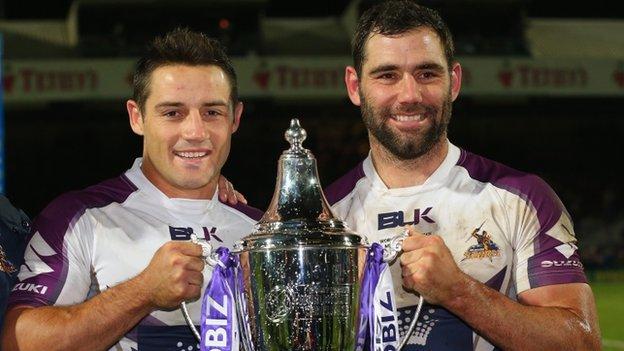 Leeds chief executive Gary Hetherington has travelled to Australia to step up his efforts to expand the World Club Challenge.
He is part of a Rugby Football League working party set up to explore ways of raising the profile of the match.
He said: "I think the time is right to look to expand the concept."
Among the other options are the possibility of introducing new venues.
Friday's match at Headingley was the 13th consecutive year that the match between the Super League champions and the NRL champions has taken place in England.
Hetherington wants the top three clubs from both leagues to become involved in a world series and plans to make his argument in face-to-face discussions with representatives of Australian clubs during his trip down under.
He added: "There is no doubt that the World Club Challenge generated a great deal of interest and there's a big appetite for it from sports fans in England.
"It's the best versus the best for the biggest prize of all and the players certainly produced a game that lived up to that billing.
"Rugby league needs to embrace the demand for global, international sporting events and this offers an ideal opportunity.
"We have seen in recent years the success that the American NFL and NBA have enjoyed by bringing fixtures to London and a concept such as this, further down the road, could prove very attractive to a number of cities around the world."