Rugby League World Cup 2013: England to kick off tournament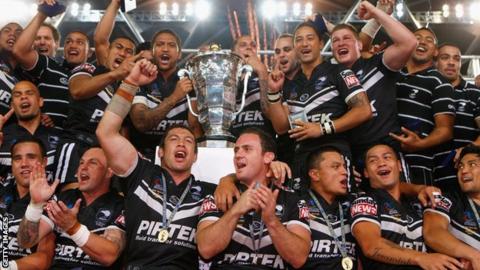 England's game against Australia will kick off the Rugby League World Cup at the Millennium Stadium on 26 October.
The game starts at 14:30 BST, followed by hosts Wales against Italy at 16:30, with the Wembley semi-finals on 23 November at 13:00 and 15:30.
The final at Old Trafford on 30 November kicks off at 14:30 and will be shown live on BBC One.
There will be live TV and radio coverage of all England's group games, plus a quarter-final and a semi-final.
New Zealand are the World Cup holders, having shocked Australia in the 2008 decider to win the tournament for the first time.
In addition to live coverage, there will also be regular TV highlights programmes throughout the tournament and extensive coverage on BBC Radio, the BBC Sport website and the BBC Sport app.
All of the games at the group stage which take place on a weekday will be evening kick-offs.